If you're looking for a new way to promote your business, native advertising is a great option. Native advertising is a form of online advertising that blends in with the surrounding content, making it less intrusive than other forms of advertising. As a result, native ads have been shown to be more effective at driving clicks and conversions than traditional banner ads.
There are many different native advertising networks to choose from, but not all of them are created equal. When choosing a network, it's important to choose one that has a great reputation.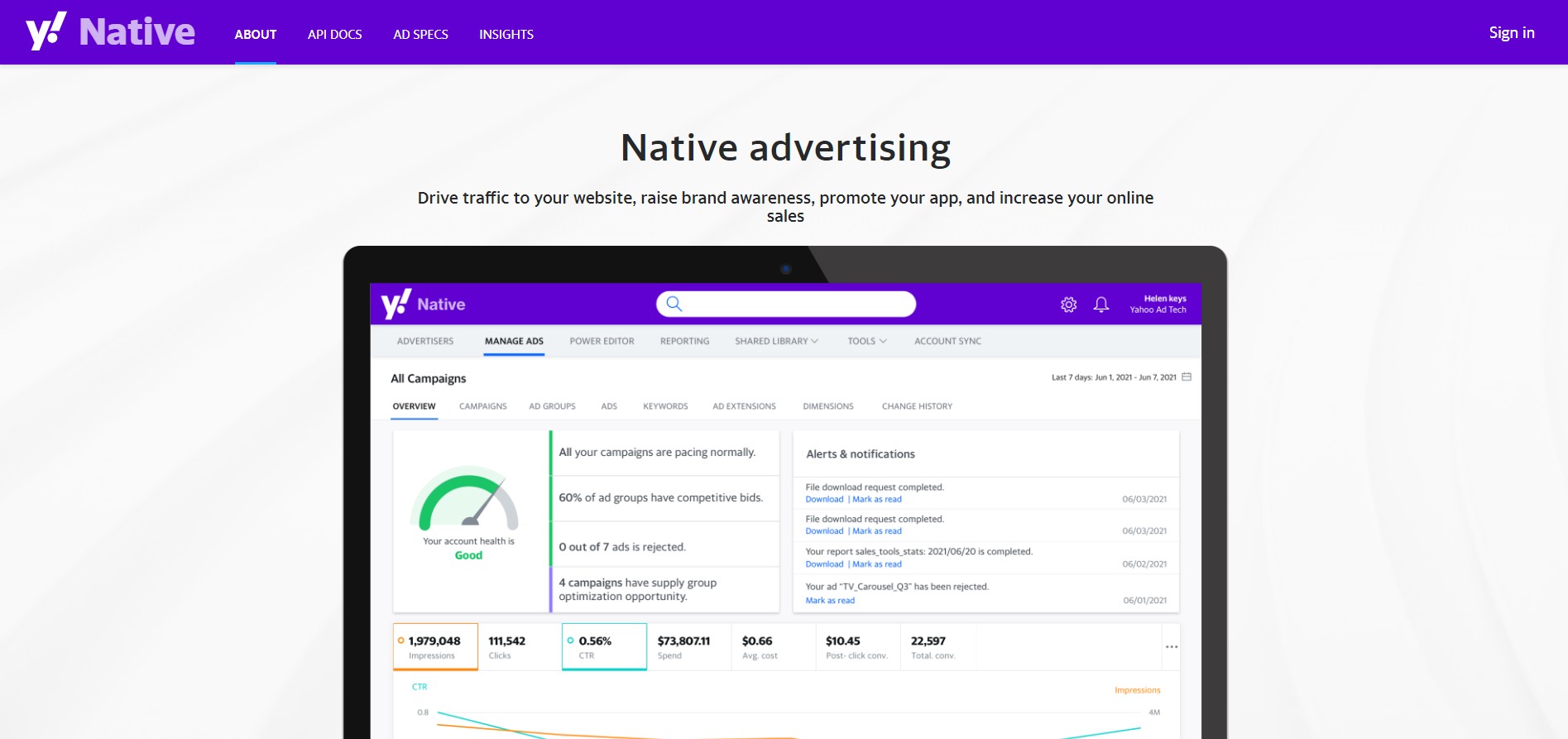 A good reputation means that the network is trusted by both advertisers and publishers and that it offers high-quality traffic.
The last thing you want is to waste your time and money on a network that doesn't deliver results. So when you're looking for a reputable native advertising network, make sure to check out one of the most prominent names in the business—Yahoo Gemini.
In this article, we'll talk about the following (click on the topic link to jump to the section you want to read):
What is Yahoo Gemini?
Who doesn't know Yahoo?
Even when it lost to Google in the search engine game, the company continued to pursue other roads and develop a better advertising platform for its users.
Yahoo Gemini is a search and native advertising unified platform operated by Yahoo.
In January 2021, Yahoo Ad Manager debuted as a simplified ad platform for marketers to buy and manage native ad items such as Stream Ads, Image Ads, and sponsored postings. Gemini was included to combine the power of mobile and native advertising. Their native advertisements are designed for tablet and mobile devices.
Yahoo Gemini is a proprietary ad platform that delivers sponsored brand content in a contextually relevant manner. To date, there are roughly 400 million monthly active users in this ad network's database.
Why Choose Yahoo Gemini?
There are many reasons to choose Yahoo Gemini as your native advertising network. Here are a few of the most important:
1. Reputation
As we mentioned before, reputation is everything when it comes to native advertising networks. Yahoo has a long history of being a trusted name in the online world, and its Gemini platform is no different. You can be sure that you're getting high-quality traffic when you advertise on Yahoo Gemini.
2. Wide range of options
Gemini offers search as well as native advertising. This gives you a wide range of options to choose from for you to find the perfect fit for your business.
3. Easy-to-use interface
One of the best things about Gemini is that it's very user-friendly. Even if you're new to online advertising, you'll be able to easily create and manage your campaigns.
4. Targeting and optimization options
Gemini offers a wide range of targeting and optimization options, so you can make sure your ads are reaching the right people. You can target by location, user demographics, interests, and more.
5. Results-driven platform
Gemini is a results-driven platform, so you can be sure that your campaigns are delivering the results you want.
If you're looking for a top-notch native advertising platform, Yahoo Gemini is a great option to consider. With its reputation for quality, user-friendly interface, and wide range of options, it's easy to see why so many businesses choose Gemini.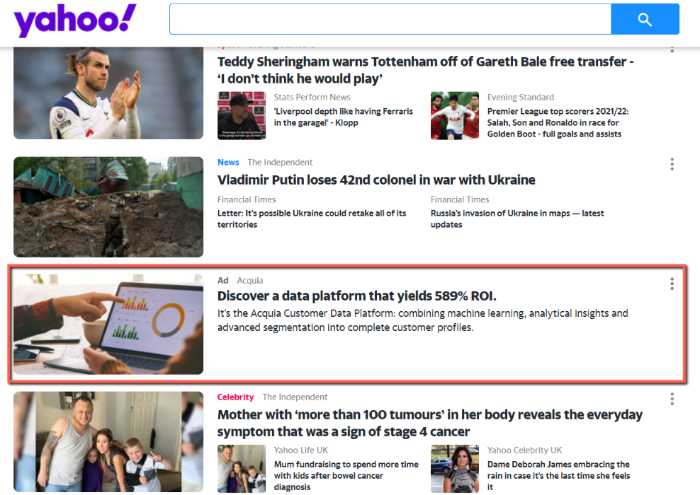 Benefits of Advertising on Yahoo Gemini
There are many benefits of advertising on Yahoo Gemini.
Here are just a few:
You'll have access to high-quality traffic.
When you advertise, it will be seen by people who are actually interested in what you're promoting. This is because Yahoo carefully screens all of the websites and apps in its network to make sure they meet strict quality standards. As a result, you can be confident that your ad will be placed in front of a relevant and engaged audience.
You'll have access to a wide ad inventory.
Gemini has a large inventory of ad space, so you'll never have to worry about your ad not being seen.
Yahoo's native advertisements may be found on the company's home page and in other entertainment services such as Yahoo News, Sports, Celebrity, Finance, Homes, Autos, TV, Movies, Music, and Traveling. The ads also show up during mobile searches and on the My Yahoo page.
You'll be able to target your ads to the right people.
With Yahoo Gemini, you can target your ads to people based on their location, demographics, interests, device, and even search history. This ensures that your ad reaches the right people and that you get the most bang for your buck.
Ads automatically change to match the device type, whether it's a PC, mobile phone, or tablet.
You'll be able to optimize your campaigns.
Gemini offers a wide range of optimization options so that you can fine-tune your campaigns for maximum results.
What Types of Native Ads are Available in Yahoo Gemini?
Yahoo Gemini (also known as Yahoo Native) are ads that appear either in the main content area of a website or app, after the content, and in other sections where they can be inserted naturally.
They blend in with the surrounding content, making them less intrusive than other types of ads. These appear on leading Yahoo properties, apps, and exclusive publishers.
Yahoo Gemini offers six types of native ads:
These are ads that appear in the margins or sidebars of a website or app. Some of them appear as content recommendations.
According to Yahoo's attribution studies, native ads generated an average 30% increase in online conversions, more than double the next largest marketing technique's results.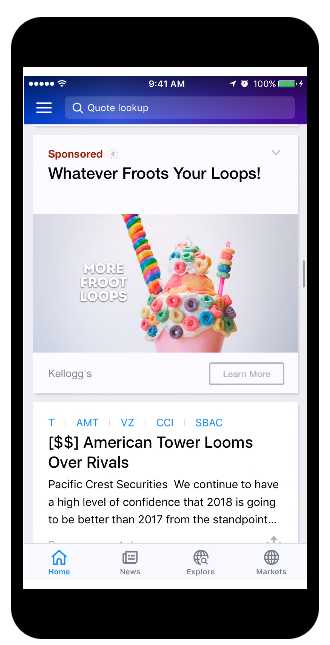 These are ads that appear before, during, or after a video. They can also appear as standalone in places where image ads can also appear. However, to prevent user disruption, they are muted by default.
In recent research by Yahoo, native video advertising generated a 50% boost in brand favorability and a 28% increase in purchase intention for retail businesses.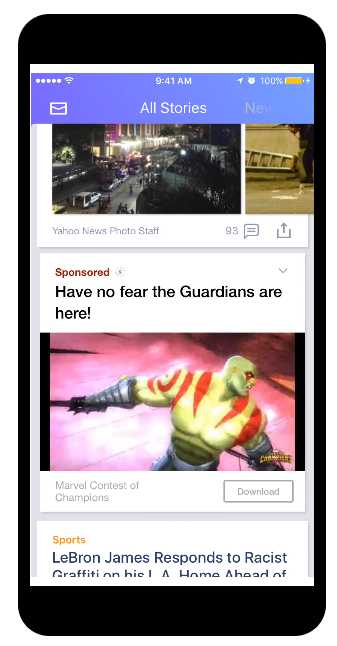 Mobile app marketers use native image and video advertising to reach over 650 million mobile users across a huge mobile network of over a thousand apps, including Yahoo, AOL, and prominent syndication partners.
For this ad type, you can use either images or videos.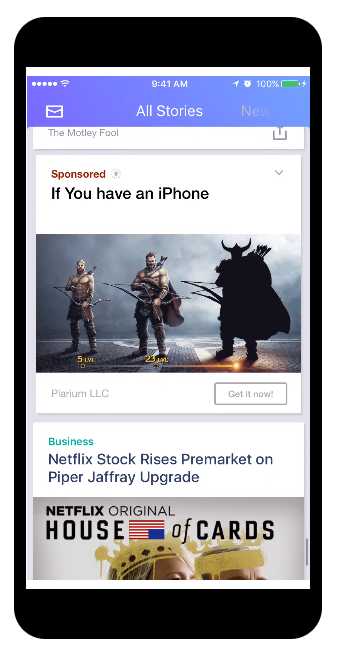 The prominent top ad in the user's inbox becomes an expanded canvas that may be read, saved, or forwarded just like a regular email when displayed on Yahoo Mail. These ads appear as typical emails, and the full ad will show up in the message pane if the user decides to click on the subject.
Click-through rates for Yahoo Mail advertising have exceeded four times the industry standard.
This is a great option for those looking to capture leads. You can include a lead form inside the mail ad, with form fields including name, location (down to the user's actual address), email address, phone number, age range, income range, insurance, mortgages, and more.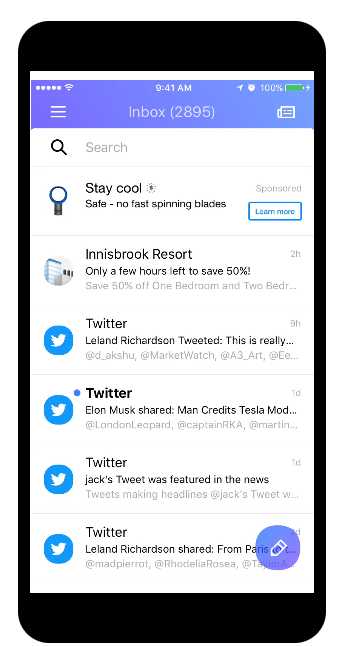 Native carousels allow advertisers to create visual narratives using multiple photos. Users may swipe through each picture on the carousel, which can link to a distinct landing page to encourage increased user interaction. In comparison to single-image advertising, carousel ads can deliver two to three times greater CTR.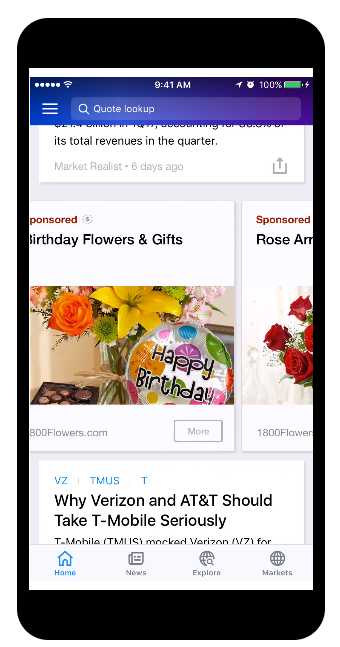 Select advertisers can use Moments, a premium mobile ad experience across popular Yahoo O&O applications such as Yahoo Sports and HuffPost, as part of their campaign.
Moment's breakthrough technology enables advertisers to reach and engage with the right audiences at scale by enhancing brand awareness and adding cutting-edge features like touchpoints and carousels.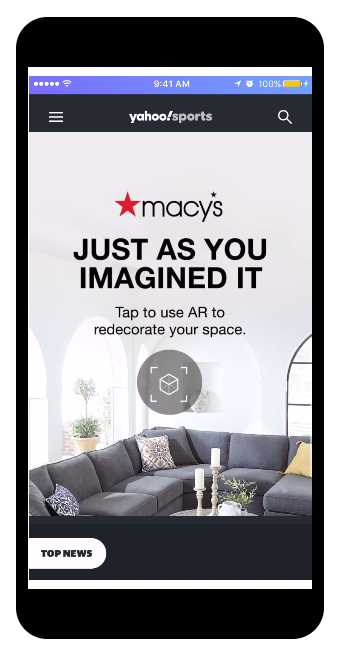 The Moments Ad is very similar to Facebook's Instant Experience. It takes over the screen if full and provides a few interactive elements to engage users.
Combines a variety of advertising assets to create rich, enthralling ad experiences. Traditional display advertisements are less interactive and engaging than native stream ads, which are displayed alongside page content and provide interaction and engagement that is superior to traditional display advertising.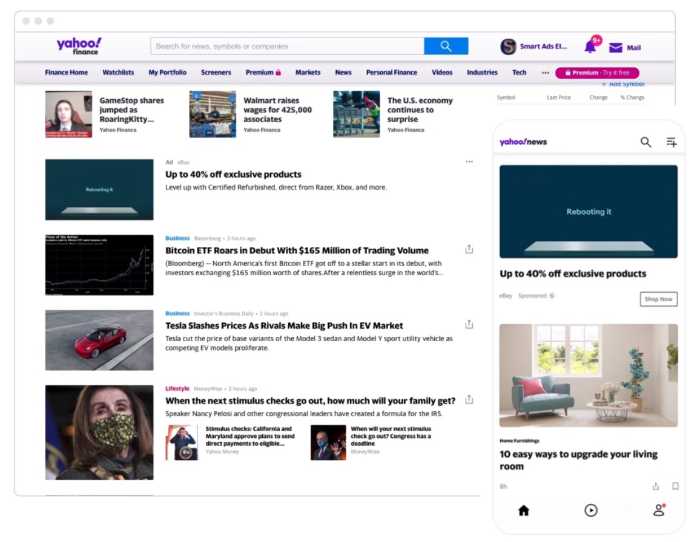 Yahoo's native streaming advertisements are clickable ads that complement the form and purpose of the material around them, such as in Yahoo properties, applications, and third-party publishers' content streams.
Below are the components needed for Stream Ads in Yahoo Gemini: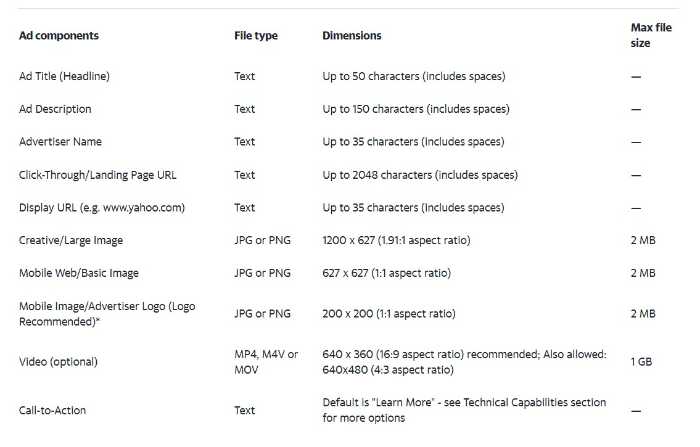 In the very sense of the word, Yahoo's Native Billboard is no longer a native ad since it does not blend seamlessly into the page's content and looks like the usual display advertising.
Nevertheless, this ad format is a high-impact placement and is still available on Yahoo Gemini for desktop ads across various Yahoo properties, including the homepage, Sports, News, Finance, and more.
With these ad formats, you can advertise to any user device (tablet, mobile, or desktop) and to any part of the world.
Yahoo Gemini's network of publishers includes highly-regarded business, entertainment, and news websites, blogs, and exclusive apps.
How to Monitor and Optimize Your Ads in Yahoo Gemini
Once your ads are running, it's important to monitor and optimize them on a regular basis. This will help you ensure that your ads are performing well and that you're getting the most bang for your buck.
Monitoring your ad performance is easy with Yahoo Gemini. Simply log in to your account and click on the "Reports" tab. Here you'll find detailed information about your ad campaign, including impressions, clicks, click thru rates, and more.
If you see that your ads are not performing as well as you'd like, there are a few things you can do to optimize them:
Target a different audience.
If you're not happy with the results you're seeing, try targeting a different audience. You can filter audiences based on location, age, language, and gender for basic targeting.
You can also target users based on Yahoo Gemini's interest segmentation, which has four main categories:
Household and Lifestages
In Market (prediction on future buyers)
Interest
Mobile Interest
Try a different ad format.
Try a different ad format if you're not getting the results you expect. Gemini offers a variety of ad formats (seven, in fact), so you're sure to find one that works for you. Run them in separate campaigns so that optimization and monitoring are easier.
Test a separate ad objective.
You can try several different objectives, and your ads will be shown based on what your objectives are. These objectives include brand awareness, website traffic, app downloads, product promotion, and more.
While the reporting dashboard of Yahoo Gemini allows you to manage your ad campaigns easily, it is not very good at showing you whether you reached your targeted KPI or not.
If you're not happy with the results you're seeing from Yahoo Gemini, we can help you take your campaigns to the next level. Kindly get in touch.