Social Media Marketing Agency
Discover our different social media marketing solutions and find the one that best suits your business's needs.
Wealth Ideas Agency offers strategic and performance-driven social media marketing solutions for Business Owners, Marketing Teams and Organizations looking to explore, learn and grow their business with proven Social Media Advertising and Business Growth strategies.
Wealth Ideas Agency is your trusted partner in the dynamic world of digital marketing, providing comprehensive and results-focused social media marketing solutions tailored to meet the unique needs of Business Owners, Marketing Teams, and Organizations. Our expertise lies in crafting strategic and performance-driven campaigns that unlock the true potential of your business, propelling it towards unprecedented growth and success.
In today's fast-paced business landscape, a strong presence on social media is essential. It's not just about having a profile; it's about harnessing the power of social media advertising to drive tangible results. Our seasoned team of marketing professionals understands the intricacies of various social media platforms, from the established giants to the emerging trends. We leverage this knowledge to design targeted campaigns that resonate with your target audience, generating buzz, engagement, and, most importantly, conversions.
We believe in the transformative impact of knowledge and innovation. At Wealth Ideas Agency, we empower you to explore the vast possibilities that social media marketing offers. We're not just about implementing cookie-cutter solutions; we're about fostering a deep understanding of the ever-evolving social media landscape. Through our partnership, you'll gain valuable insights, learn the latest trends, and discover strategies that position your business ahead of the curve.
We're committed to your growth, and our track record speaks for itself. We've helped numerous businesses, large and small, across diverse industries, achieve remarkable success through our proven Social Media Advertising and Business Growth strategies. Your goals become our goals, and we're dedicated to crafting a customized roadmap that aligns with your vision, ensuring every step we take contributes to your ongoing prosperity.
In a world where competition is fierce and attention spans are fleeting, partnering with Wealth Ideas Agency is your ticket to standing out, connecting authentically with your audience, and achieving sustainable business growth. Let's embark on this exciting journey together, harnessing the full potential of social media and transforming your business into a thriving success story.
What is A Social Media Marketing Agency?
A social media marketing agency is a specialized agency that focuses on managing and executing marketing strategies on various social media platforms.
These agencies help businesses leverage the power of social media to achieve their marketing goals, build brand awareness, engage with their target audience, and drive conversions.
What Does A Social Media Marketing Agency​ Do?
A social media marketing agency performs a wide range of tasks and provides various services to maximize the effectiveness of social media marketing efforts.
Here are some key activities typically undertaken by such agencies:
Social Media Strategy Development: The agency works closely with businesses to develop a comprehensive social media marketing strategy. They define objectives, identify target audiences, determine the most suitable social media platforms, and create a plan to achieve desired outcomes.

Content Creation and Management: Social media marketing agencies create and manage engaging content for social media platforms. They develop content calendars, produce visually appealing graphics, write compelling copy, and schedule posts to maintain a consistent presence and engage the target audience.

Audience Research and Targeting: These agencies conduct research and analysis to understand the target audience's demographics, interests, behaviors, and preferences. They use this information to refine audience targeting and create highly targeted social media campaigns.

Paid Advertising Campaigns: Social media marketing agencies plan and execute paid advertising campaigns on social media platforms. They leverage the platforms' advertising features, such as Facebook Ads, Instagram Ads, Twitter Ads, and LinkedIn Ads, to reach a wider audience, increase brand visibility, and drive conversions.

Community Management: Agencies manage social media communities by monitoring and responding to comments, messages, and mentions. They engage with the audience, address inquiries, resolve issues, and foster positive relationships with followers and customers.

Social Media Analytics and Reporting: These agencies utilize social media analytics tools to track and measure the performance of social media campaigns. They analyze key metrics, such as reach, engagement, click-through rates, conversions, and return on investment (ROI), and provide regular reports to clients.

Influencer Marketing: Social media marketing agencies identify relevant influencers within the client's industry or niche. They collaborate with influencers to promote the brand or product, expand reach, and tap into the influencers' follower base.

Social Listening and Reputation Management: Agencies monitor social media platforms for brand mentions, customer feedback, and sentiment analysis. They actively respond to customer inquiries and comments, manage online reputation, and mitigate any negative feedback or issues.

Trend Monitoring and Industry Insights: Social media marketing agencies stay updated with the latest trends, changes in algorithms, and industry insights. They identify emerging opportunities and adapt strategies to leverage current social media trends effectively.

Collaboration and Partnership: These agencies work collaboratively with clients, involving them in the decision-making process, understanding their brand voice, and aligning social media strategies with broader marketing goals.
What Makes A Top Social Media Advertising Agency?
A top social media advertising agency possesses certain qualities and characteristics that set them apart from others:
Strategic Approach: Top agencies develop strategic social media marketing plans aligned with the client's business goals. They focus on creating impactful campaigns that generate meaningful results rather than just increasing vanity metrics.

Platform Expertise: They have a deep understanding of various social media platforms, their features, and advertising options. They know how to leverage each platform's strengths to maximize campaign performance.

Creative Excellence: Top agencies excel in creating compelling and visually appealing social media content. They understand how to craft engaging copy, design eye-catching graphics, and create videos that resonate with the target audience.

Data-Driven Optimization: These agencies utilize social media analytics and insights to optimize campaigns continually. They analyze campaign data, track key metrics, and make data-driven decisions to improve performance and achieve better ROI.

Audience Targeting Expertise: Top agencies have expertise in audience research and targeting. They understand how to identify and reach the client's target audience effectively, resulting in higher engagement and conversions.

Strong Communication and Collaboration: They maintain clear and transparent communication with clients. Top agencies involve clients in the process, seek input and feedback, and keep them informed about campaign progress and results.
Why is a Social Media Advertising Agency important?
A social media advertising agency is important for several reasons:
Social Media Expertise: Social media platforms have complex algorithms, advertising options, and ever-changing features. A specialized agency possesses the expertise to navigate these platforms effectively, ensuring that marketing efforts yield optimal results.

Audience Reach and Engagement: Social media platforms provide businesses with access to a vast audience base. An agency understands how to leverage the platforms' targeting capabilities and engagement features to reach the right audience and foster meaningful interactions.

Brand Awareness and Reputation Management: Social media is a powerful channel for building brand awareness and managing brand reputation. An agency helps businesses create a strong online presence, engage with their target audience, and address customer concerns promptly.

Targeted Advertising and Conversions: Social media advertising agencies employ advanced targeting techniques to reach specific demographics, interests, and behaviors. They optimize campaigns to drive conversions, whether it's website visits, lead generation, or product purchases.

Data-Driven Decision Making: Social media platforms provide detailed analytics and insights into campaign performance. An agency utilizes this data to make informed decisions, optimize campaigns, and improve marketing strategies.
How to get Started with a Social Media Marketing Agency​
To get started with a social media marketing agency, consider the following steps:
Define Your Goals: Determine your marketing objectives and what you hope to achieve through social media marketing. Clarify whether you want to increase brand awareness, drive website traffic, generate leads, boost sales, or engage with your audience.

Research and Evaluation: Research reputable social media marketing agencies that align with your business goals. Look for agencies with relevant experience, positive client testimonials, a strong online presence, and a proven track record.

Consultations and Proposals: Reach out to selected agencies and schedule consultations to discuss your business needs, objectives, and budget. Request proposals that outline their recommended strategies, services, pricing, and timelines.

Assess Expertise and Compatibility: Evaluate the expertise, creativity, and strategic approach of the agencies. Consider how well they understand your business, industry, and target audience. Assess their ability to collaborate and communicate effectively.

Case Studies and Past Performance: Review the agency's case studies and past performance to gauge their effectiveness and success in delivering results for clients in similar industries or with similar goals.

Communication and Reporting: Choose an agency that demonstrates clear and transparent communication. Ensure they provide regular reports and updates on campaign progress, metrics, and insights.
Why Hire One Of The Best Social Media Marketing Agency​?
Hiring one of the best social media marketing agencies offers several advantages:
Expertise and Experience: Top agencies have extensive experience and expertise in social media marketing. They understand the platforms, best practices, and emerging trends, allowing them to develop effective strategies tailored to your business.

Time and Resource Savings: Outsourcing social media marketing to experts frees up your time and resources. The agency handles the day-to-day management, content creation, and optimization of your social media accounts, allowing you to focus on core business activities.

Creativity and Engaging Content: The best social media marketing agencies excel in creating captivating content that resonates with your target audience. They understand how to leverage visuals, copywriting, and video content to engage users and drive meaningful interactions.

Advanced Targeting and Optimization: Top agencies possess advanced targeting capabilities and optimization techniques. They leverage data insights, audience research, and analytics to optimize campaigns for better reach, engagement, and conversions.

Performance Tracking and ROI: With their expertise in social media analytics, top agencies provide regular reports that outline campaign performance, metrics, and return on investment. This helps you gauge the effectiveness of your social media marketing efforts and make data-driven decisions.

Scalability and Adaptability: If your social media marketing needs grow or change, a top agency can quickly adapt and scale your strategies accordingly. They have the resources and expertise to handle increased campaign volume, changing objectives, or new platforms.
In summary, hiring one of the best social media marketing agencies can provide the expertise, resources, and strategic guidance needed to achieve your social media marketing goals effectively.
Make social media ads a core piece of your marketing strategy
It's not just about impressions and traffic.
It's about meeting business objectives.
Wealth Ideas Agency has the talent and the tools to do what it takes to help your business succeed on Facebook, Instagram, LinkedIn, Twitter, and more.
Every campaign is tailored to your audience and built for you based on data from hundreds of campaigns
Our streamlined testing process allows us to prioritize high-impact campaigns to quickly drive R.O.I. and key learnings, then invest in additional campaigns to scale up what works.
We use these insights to drive leads and sales across your social networks and to pinpoint the channels that will grow your specific audience and lead to conversions.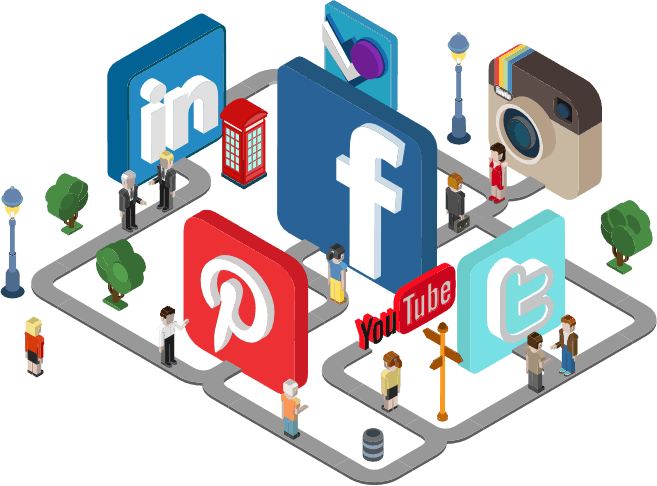 At Wealth Ideas Agency, We Do Things Differently
Whether it's starting your new business, doubling your revenue, or generating leads for your business; we've got you covered.
For us, it's all about smart marketing.
We have a great array of services to fit every business's marketing needs: from Facebook Ads and Twitter Ads to LinkedIn Ads and YouTube Ads. 
Basically, we do it all! 
Check out our different social media marketing services and pick the one (or ones!) that suits your marketing needs.
Wealth Ideas Agency Social Media Marketing Solutions
These are the steps you need to follow to get started with any of Wealth Ideas Agency's Digital Marketing Services.
First, book a call so we can get to know more about your business and recommend the best advertising strategy for you.
Second, choose the service that best fits your business needs.
Third, sign up for that service's subscription. It can be either monthly, quarterly, or bi-annual.
Fourth, fill out a small survey with all the information we need, share all the access needed and we get started on your onboarding process.
All our services begin with a thorough onboarding process (if you purchased the quarterly or bi-annual subscriptions, there is no onboarding fee).
We set up all the necessary items for growth and success, like website analytics, advanced remarketing audiences, and goal tracking for better marketing insights.
Once we've made sure everything is ready to run on our end and yours, we get to work.
After that, your dedicated account manager will send monthly video reporting with the key actions, results, and next steps. 
For most services, you will also receive a monthly strategy call to ensure everything is running according to plan.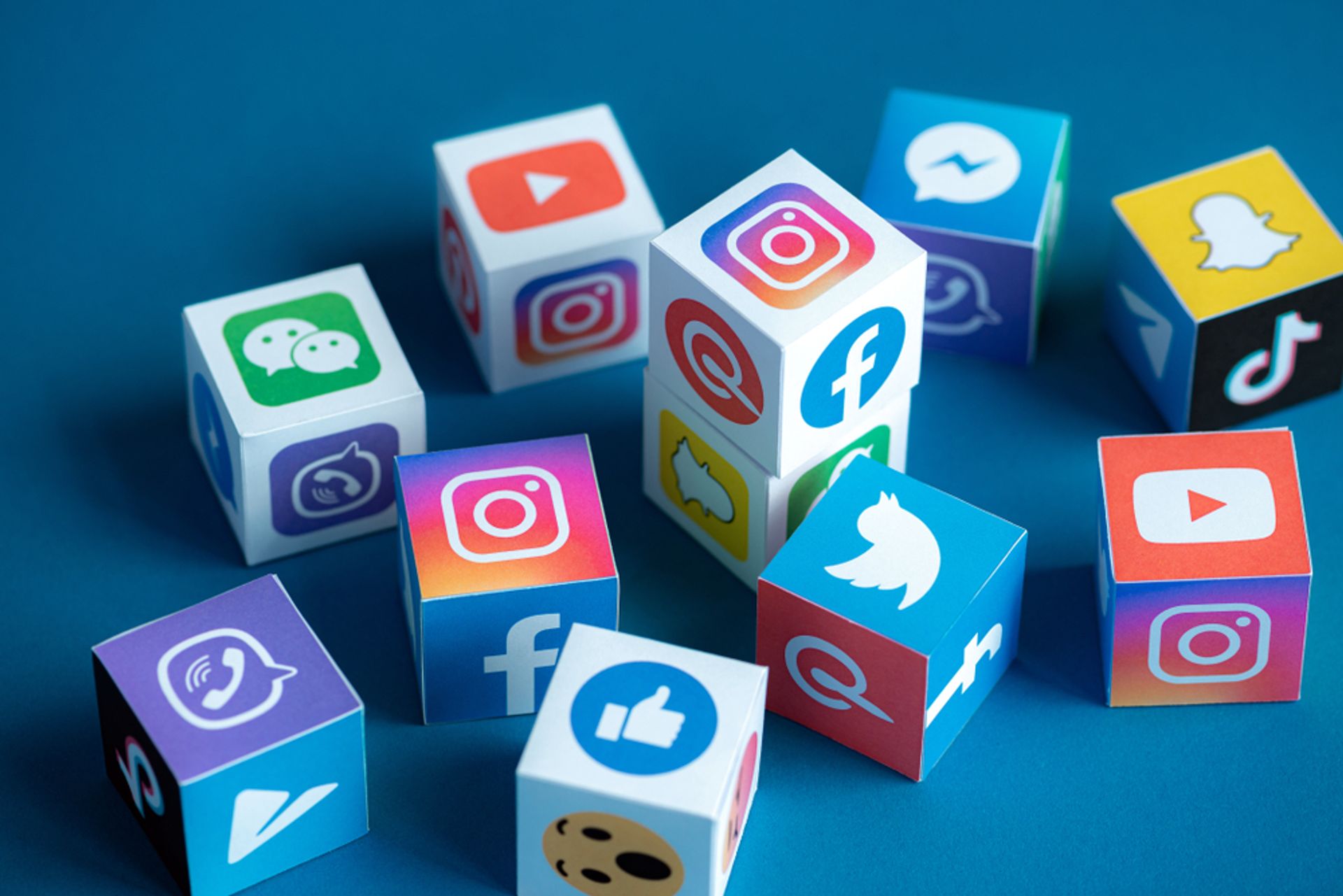 Our Social Advertising expertise comes from our ad specialists, proven track record, and certified partnerships:
We have built amazing relationships with remarkable brands over the years. 
Meet some of our clients.
Our Results Turn To Testimonials That Speak For Us
The guys who run Wealth Ideas Agency are gurus when it comes to marketing on the web. That's why we trust them with our work.
Helped me get my business up and running with some great marketing tools. Definitely will be keeping this great company in mind for future boost.
Our Goal Completions from organic searches increased by 250%, Impressions 285% and we saw an incredible 478% increase in clicks with their guidance. Would highly recommend. They took the time to really understand our audience and ensure we were meeting and exceeding our goals.
These guys are by far the best marketing guys I have worked with and know, they do everything they say...no BS.
4x ROAS from a $10K/month ad spend. Melissa had been through five different agencies before coming to us and was highly skeptical that we could generate results. Using our unique process we were able to generate 4x ROAS within four months.
The Pan African Sanctuary Alliance (PASA) has been the beneficiary of Wealth Ideas's expertise in search engine optimization, Google analytics and more. Through their nonprofit grant program, they have helped us develop a more effective digital footprint. Now people with an interest in African primate welfare and conservation can connect with us much more easily - and we can track the impact of these interactions. The Wealth Ideas team is professional, clear, and super responsive in resolving issues. Highly recommended.
Grow your revenue with Wealth Ideas Agency
Frequently Asked Questions
Some Frequently Asked Questions We Get