In today's digital era, having a reliable web hosting provider is crucial for individuals and businesses alike. With countless hosting companies in the market, it can be challenging to navigate through the options and find the one that suits your needs. In this review, we will delve into IONOS, a prominent player in the web hosting industry, to determine if it's the right choice for your online endeavors.
Overview of IONOS: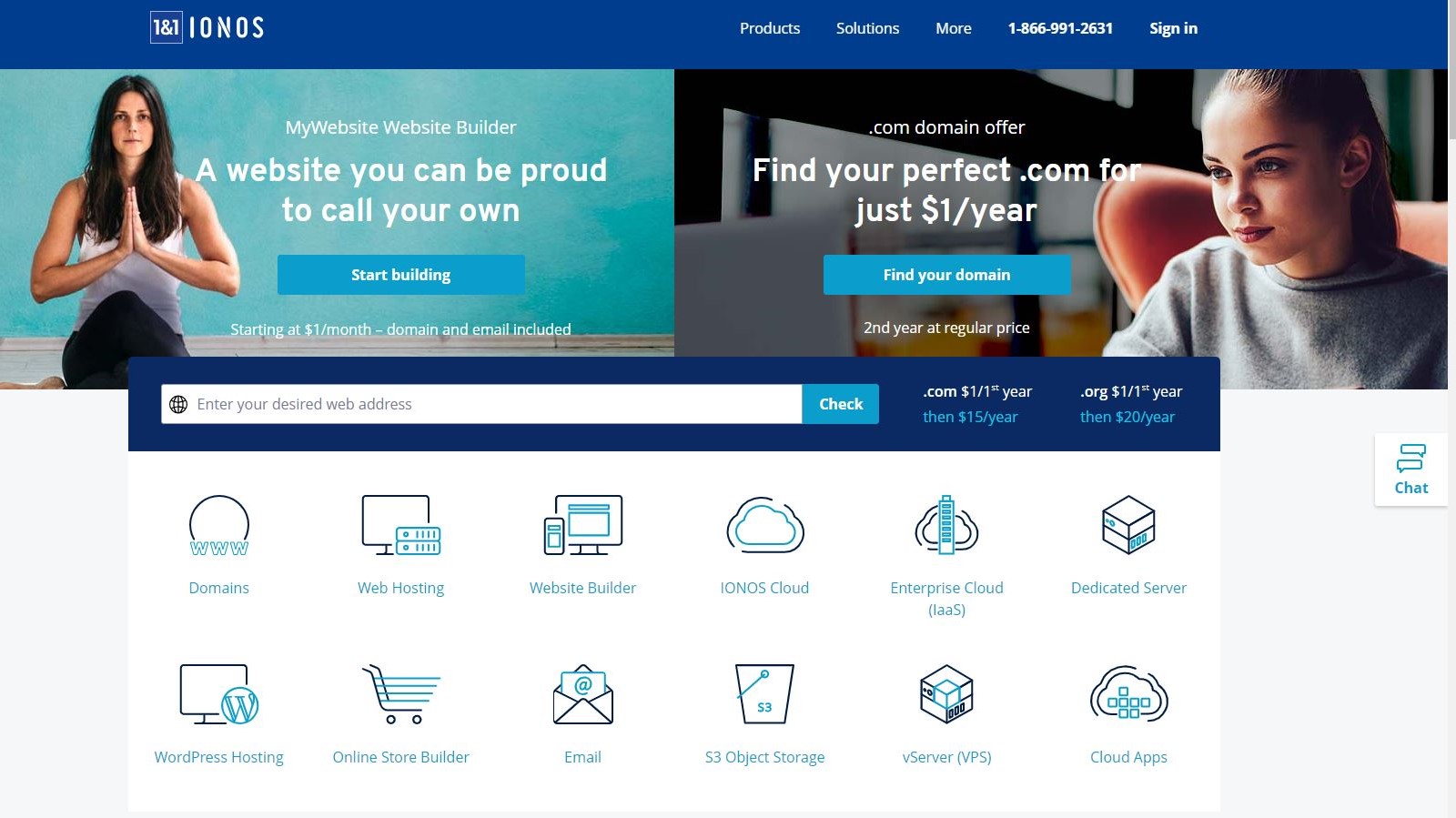 IONOS, formerly known as 1&1 IONOS, is a leading web hosting and cloud services provider. With a presence in multiple countries and serving millions of customers worldwide, IONOS offers a wide range of services, including domain registration, shared hosting, VPS hosting, dedicated servers, and cloud solutions. The company aims to simplify the complexities of web hosting for its users, whether they are beginners or experienced professionals.
Features and Performance:
Hosting Plans: IONOS provides a variety of hosting plans to cater to diverse requirements. Their shared hosting plans offer affordable options for personal websites and small businesses, while their VPS and dedicated server solutions cater to larger-scale projects with increased resource demands.
Domain Registration: Alongside hosting services, IONOS allows users to register domains seamlessly. Their extensive domain search feature helps you find the perfect domain name for your online presence, while also providing domain transfer options.
Website Builder: IONOS offers an intuitive website builder that simplifies the process of creating a professional-looking website. With a wide range of customizable templates and drag-and-drop functionality, users can quickly design and launch their sites without any coding knowledge.
Performance and Uptime: Reliability and uptime are crucial factors in web hosting. IONOS utilizes state-of-the-art data centers and robust infrastructure to ensure high uptime and fast-loading websites. Their servers are equipped with SSD storage and employ advanced caching techniques to optimize performance.
Customer Support:
IONOS prides itself on delivering excellent customer support. Users can reach out to their support team via phone, live chat, or email for assistance with any hosting-related issues. They also have a comprehensive knowledge base and community forums that provide helpful resources and tutorials to address common queries.
Pros of IONOS:
Reliability: IONOS has a solid reputation for its reliable hosting services, ensuring minimal downtime and uninterrupted website accessibility.
Scalability: With a wide range of hosting plans, IONOS allows users to easily scale their hosting resources as their online presence grows.
User-Friendly: IONOS offers a user-friendly interface and a straightforward setup process, making it an excellent choice for beginners and those with limited technical expertise.
Competitive Pricing: IONOS provides competitive pricing plans, offering value for money across its range of hosting solutions.
Cons of IONOS:
Limited Advanced Features: While IONOS covers the essentials, some advanced features and customization options may be lacking for more experienced users with specific requirements.
Upselling: Some users have reported occasional upselling attempts during the checkout process, which can be frustrating for those seeking a straightforward purchasing experience.
Conclusion:
IONOS is a reputable web hosting provider with a comprehensive range of hosting solutions suitable for individuals and businesses of all sizes. Their reliable performance, user-friendly interface, and excellent customer support make them a solid choice for those looking to establish a robust online presence. While some advanced features may be limited, the overall package offered by IONOS remains competitive and reliable.
Remember, choosing the right hosting provider depends on your specific needs and preferences. It is always recommended to assess your requirements thoroughly and explore various options before making a final decision.