In today's digital age, having a mobile app for your business or idea can be a game-changer. However, the process of app development can be intimidating, especially if you don't have any coding experience. This is where Appy Pie comes in.
What is Appy Pie?
Appy Pie is a no-code app development platform that allows you to create your own mobile app without the need for programming skills.
In this blog post, we will explore the features and benefits of Appy Pie, highlighting why it is a popular choice for individuals and small businesses looking to enter the mobile app market.
No Coding Required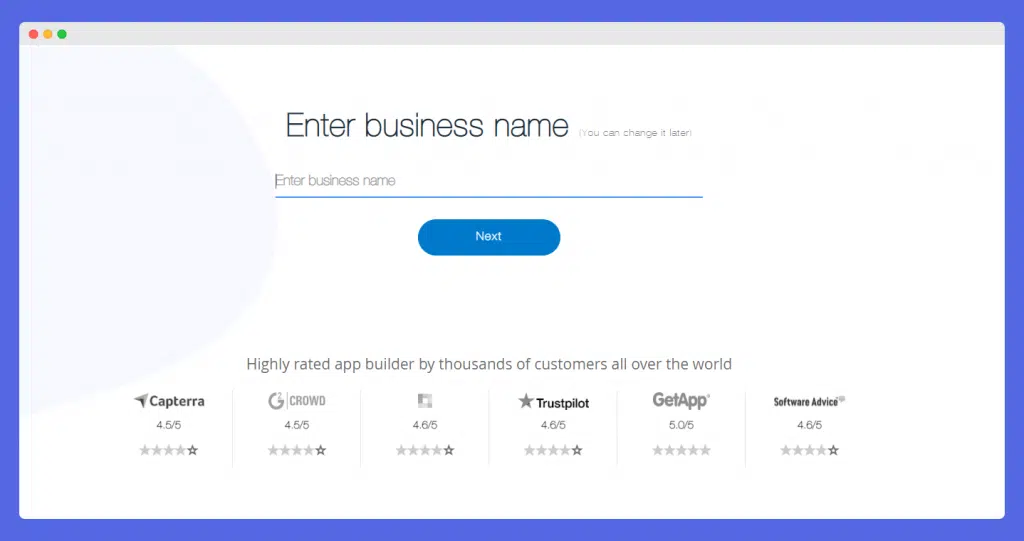 One of the standout features of Appy Pie is its no-code approach to app development. With its intuitive drag-and-drop interface, you can create a fully functional mobile app without writing a single line of code. Appy Pie offers a wide range of pre-built app templates and design elements, allowing you to customize your app's look and feel to match your brand identity. This empowers individuals and small businesses to bring their app ideas to life, even if they don't have a technical background.
Wide Range of App Types
Appy Pie supports the development of various types of mobile apps, catering to different needs and industries. Whether you're looking to create an e-commerce app, a restaurant app, a fitness app, or a social networking app, Appy Pie has you covered. Their platform offers templates and features specifically tailored to different industries, making it easier to create an app that suits your specific requirements. You can customize your app's features, add functionalities like push notifications and in-app purchases, and publish it on both iOS and Android platforms.
Integrations and Third-Party Services
Appy Pie allows you to integrate various third-party services and APIs into your mobile app. This means you can easily connect your app with popular platforms like social media, payment gateways, CRM systems, and more. These integrations enhance the functionality of your app and provide a seamless user experience. Whether you want to integrate with Facebook for social login, Stripe for secure payments, or Google Maps for location services, Appy Pie makes it simple to incorporate these services into your app.
App Testing and Publishing
Once you've built your app, Appy Pie provides testing and previewing capabilities that allow you to see how your app looks and functions in real-time. You can test your app on a device simulator or download the preview app on your own mobile device for a more immersive experience. This helps you identify any issues or improvements needed before publishing your app to the app stores. Appy Pie provides step-by-step guidance on the app submission process, making it easier for you to get your app live on the Apple App Store and Google Play Store.
Affordable Pricing Plans
Appy Pie offers affordable pricing plans, making it accessible to individuals and small businesses with limited budgets. They have a range of subscription options, allowing you to choose a plan that aligns with your needs and scale as your app grows. The pricing plans include features such as app analytics, push notifications, ad monetization, and more. Additionally, Appy Pie offers a free plan that allows you to build a basic mobile app with limited functionalities, making it a great option for those who want to try out the platform before committing to a paid plan.
How to Create an App with Appy Pie
Here's the process of building your first mobile app in their iOS and Android App Builder:
1. Entering your business name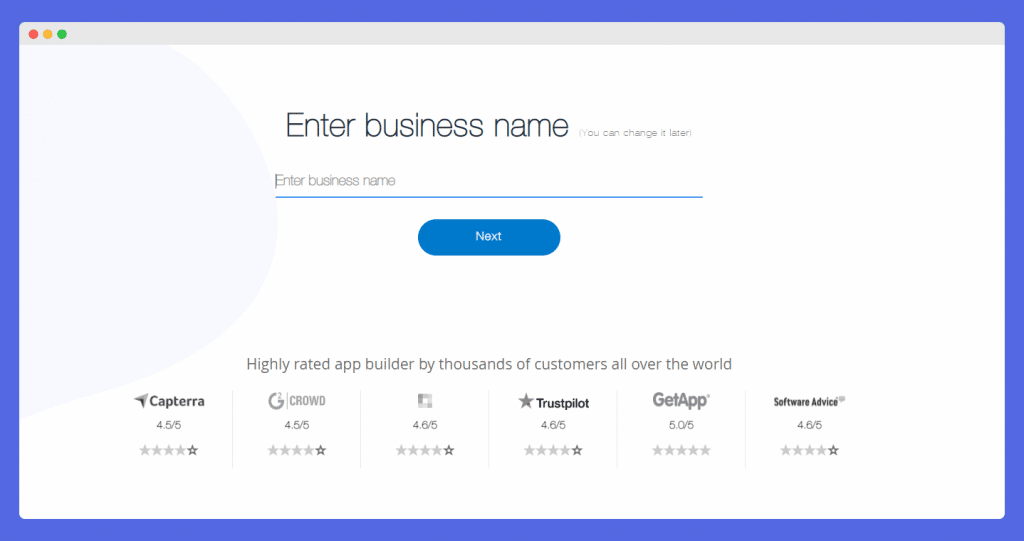 2. Choosing the specific app category
3. Picking a color scheme of your liking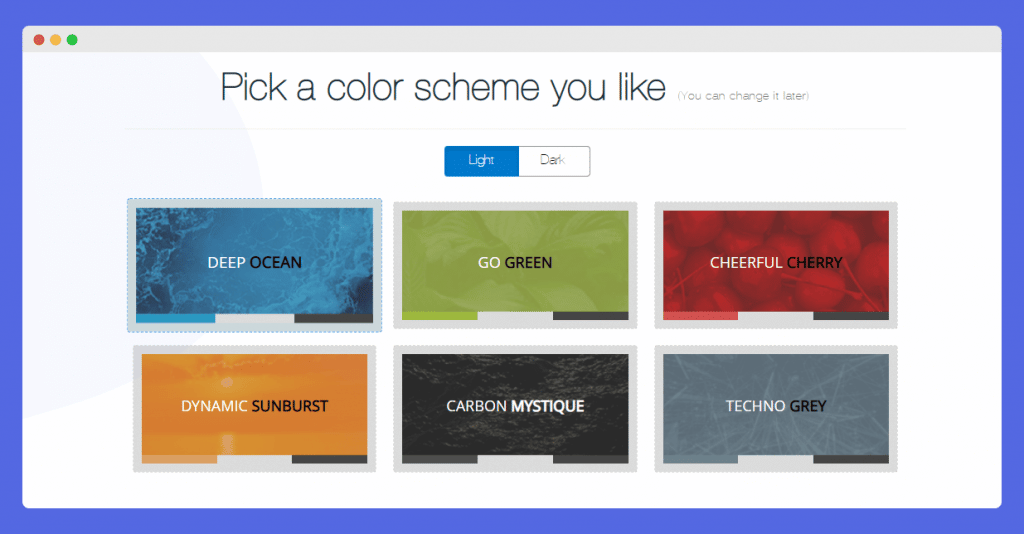 4. Selecting the device to build your mobile app (Either Android or iOS)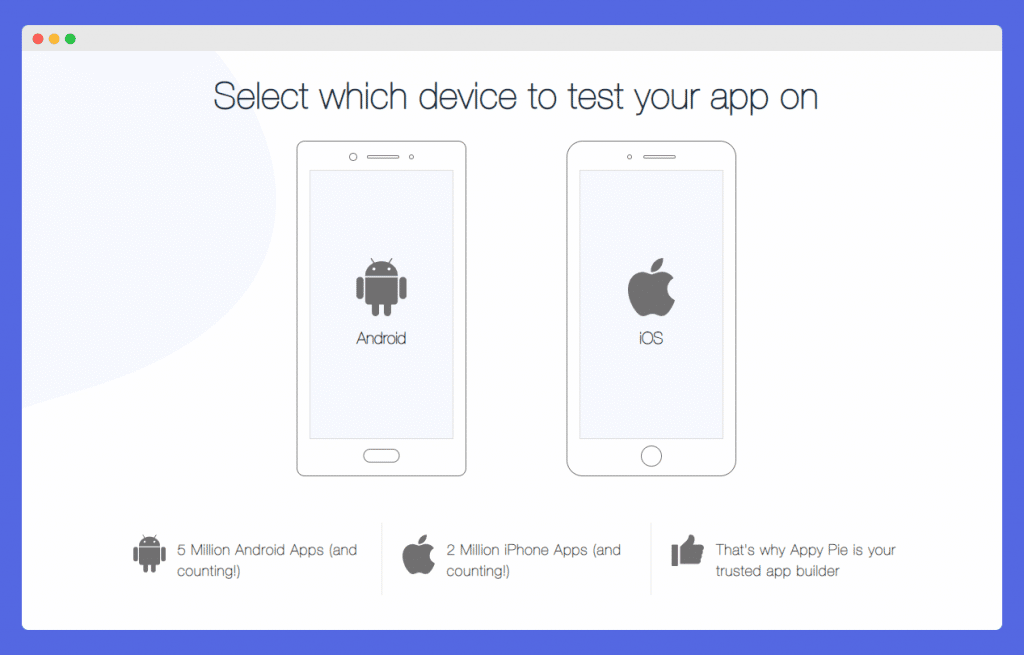 5. Add features you require in the drag-and-drop canvas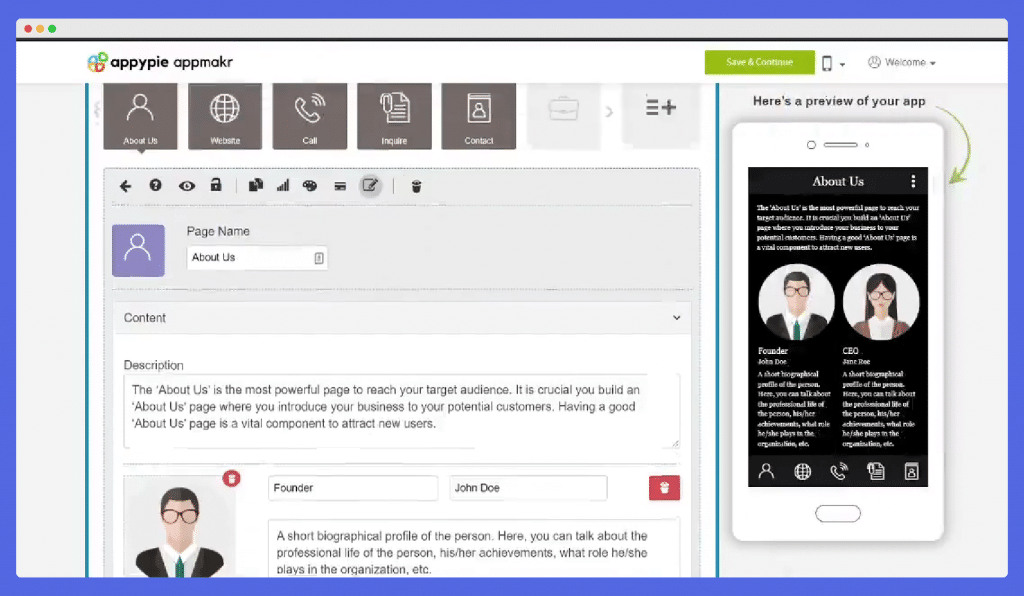 Conclusion
Appy Pie is a user-friendly and affordable platform that empowers individuals and small businesses to create their own mobile apps without the need for coding. With its no-code approach, wide range of app types, integrations with third-party services, testing and previewing capabilities, and affordable pricing plans, Appy Pie offers a comprehensive solution for app development. Whether you're an entrepreneur with a unique app idea or a small business owner looking to expand your digital presence, Appy Pie provides the tools and resources to turn your vision into a reality. Start building your own mobile app today with Appy Pie and enter the mobile app market with confidence.