Nigeria Digital Marketing Agency
Wealth Ideas Agency is an award-winning digital marketing agency in Nigeria. We specialize in helping Nigerian businesses succeed online with SEO, PPC, PR, Influencer marketing, social media marketing,email marketing, content marketing, and more.
As a full-service Digital Marketing Agency based in Nigeria, we offer services in Pay Per Click Advertising, Web Development, Social Media Marketing, Content Marketing, Display Advertising, SEO, Mobile Marketing, and Email Marketing for businesses, companies, government & public figures, Brands and Professional Services Firms.
Stay Relevant Online And Beat The Competition
Welcome to Wealth Ideas Agency, the world-class digital marketing agency in Nigeria. We are experts in online advertising solutions for businesses, companies, government & public figures. Our team has 10+ years of experience offering internet marketing services and we pride ourselves on being the best in Africa!
At Wealth Ideas Agency we understand that success starts with a strong foundation – your website and its content should be engaging and informative so that visitors can learn more about you or your business. That's why our experienced web designers work hard to create websites tailored specifically for each client – ensuring they look great across all devices while also providing an easy user experience.
We offer comprehensive SEO services as well; from keyword research to link-building campaigns – everything is done with precision so you can get maximum visibility online which will result in increased traffic & conversions over time! Additionally, our expert team provides social media management services too; helping clients reach their target audience through creative strategies such as influencer outreach campaigns or sponsored posts on popular platforms like Instagram & Facebook, etc.
Finally, if you need help managing paid search ads (PPC) then look no further than Wealth Ideas Agency – we have extensive knowledge when it comes to setting up effective Google Ads/Bing Ads campaigns guaranteeing ROI within a short period of time! So don't wait any longer – contact us today and let us take care of all your digital marketing needs!
The growth of digital marketing in Nigeria has been nothing short of impressive in recent years.
With more and more businesses and individuals recognizing the potential of the internet as a marketing tool, there has been a surge in the number of digital marketing agencies springing up across the country.
Wealth Ideas Agency offers strategic and performance-driven marketing solutions for Business Owners, Marketing Teams, and Organizations looking to explore, learn and grow their business with proven Digital Advertising and Business Growth strategies.
Our success comes from following scientifically tested and proven systems and strategies for continuously scaling digital marketing campaigns, optimized to reduce customer acquisition costs and significantly increase ROI.
Nigeria Digital Marketing Services
Custom Online Marketing Solutions For Small To Large Enterprises In Nigeria
Check out some of our case studies
We have worked with businesses that are changing the world a project at a time. 
Here are some of our works and case studies.
We have built amazing relationships with remarkable brands over the years. 
These are just some of the businesses we've worked with
Our Results Turn To Testimonials That Speak For Us
The guys who run Wealth Ideas Agency are gurus when it comes to marketing on the web. That's why we trust them with our work.
Helped me get my business up and running with some great marketing tools. Definitely will be keeping this great company in mind for future boost.
Our Goal Completions from organic searches increased by 250%, Impressions 285% and we saw an incredible 478% increase in clicks with their guidance. Would highly recommend. They took the time to really understand our audience and ensure we were meeting and exceeding our goals.
These guys are by far the best marketing guys I have worked with and know, they do everything they say...no BS.
4x ROAS from a $10K/month ad spend. Melissa had been through five different agencies before coming to us and was highly skeptical that we could generate results. Using our unique process we were able to generate 4x ROAS within four months.
The Pan African Sanctuary Alliance (PASA) has been the beneficiary of Wealth Ideas's expertise in search engine optimization, Google analytics and more. Through their nonprofit grant program, they have helped us develop a more effective digital footprint. Now people with an interest in African primate welfare and conservation can connect with us much more easily - and we can track the impact of these interactions. The Wealth Ideas team is professional, clear, and super responsive in resolving issues. Highly recommended.
Ready to Grow Your Business With Nigeria Digital Marketing Services?
With Nigeria digital marketing service, there is not a lot you need to think about.
Our services include everything you need to run a fully optimized digital marketing campaign. 
There is only 1 quick step you need to follow.
1. Fill out the short form below.
And we'll be in touch with you.
Nigeria Digital Marketing Blog Posts
There are many digital marketing agencies in Nigeria that can help you promote your business online.
With so many businesses competing for attention online, it is important to choose a reputable and experienced agency that can help you reach your target audience.
A good digital marketing agency will have a proven track record in helping businesses to grow their online presence.
Marketing is essential for businesses of all sizes. No matter how great your product or service is, you need marketing to let people know about it. In this article, we have outlined some of the great digital marketing strategies that can help a small business get customers and recognition online.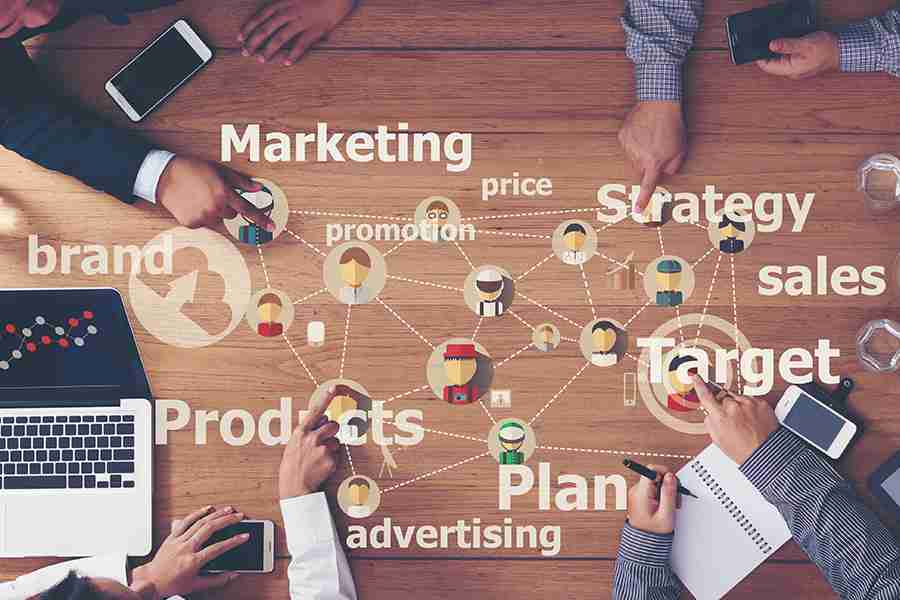 Everyone needs to market their product. From the biggest corporations to mom-and-pop shops, product marketing can make or break your business. Coming up with a new product or service is only one half of the equation; promoting it properly is the other half. 
GROW YOUR REVENUE WITH WEALTH IDEAS AGENCY
Working with Wealth Ideas Agency is a great way to grow your revenue. With our innovative strategies, we can help you reach your financial goals and increase your profits. We offer a variety of services that can help you maximize your income. Wealth Ideas Agency can also help you develop a plan to increase your profits and reduce your marketing expenses. Our team of experienced professionals will work with you to develop a plan that fits your individual needs and goals. With our help, you can be sure that your business will be successful and profitable.
Let us schedule a strategic meeting with you, where we get to understand your needs and decide on a solution that works best for you. 
NIGERIA DIGITAL MARKETING FREQUENTLY ASKED QUESTIONS