How do you grow a podcast and gain an audience? In this guide, I'll break down the different podcast marketing strategies for you to try.
What is Podcast?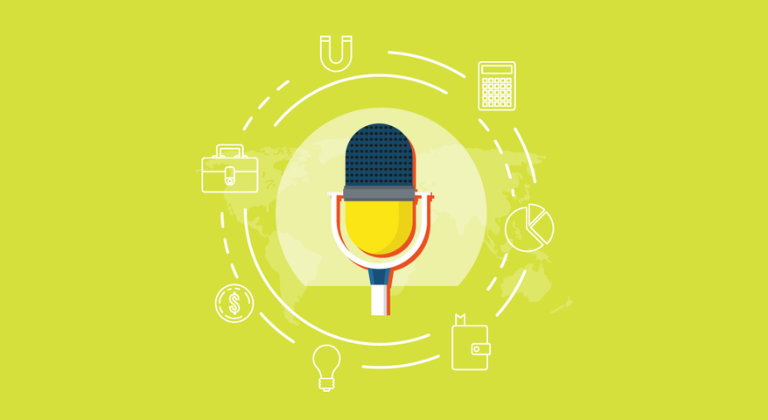 A podcast is a digital audio file made available on the Internet for downloading to a computer or portable media player, typically available as a series of episodes.
Podcasts are usually free of charge to listeners and can be created either by an individual or by a company. Many podcasts are ad-supported, meaning that they contain short commercial messages from sponsors at the beginning, middle, or end of each episode. Some podcasts are also subscriber-supported, meaning that listeners can pay to access exclusive content or features not available to non-paying subscribers.
What is Podcast Marketing?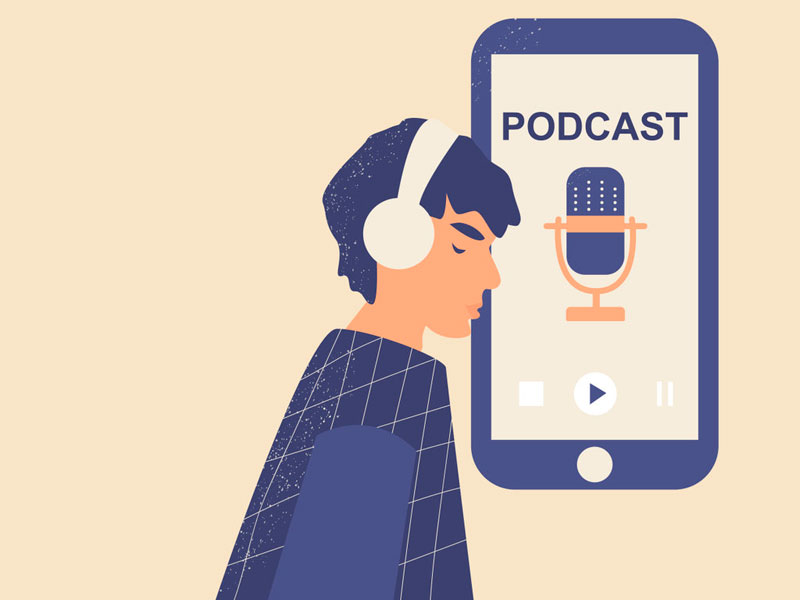 Podcast marketing is a relatively new and unexplored form of marketing that has the potential to be very effective. A podcast is essentially an audio program that can be downloaded and listened to on a computer or mobile device. If you're looking to get your message out there, podcast marketing may be the way to go. But what is podcast marketing? And how can you use it to reach your target audience?
Podcast marketing is the process of promoting your podcast programs to reach a larger audience and get them interested in your podcast.
Podcast marketing can also be a form of audio advertising that allows businesses and individuals to promote their products or services through short, targeted audio messages. These messages are delivered directly to the listener's mobile device or computer, making them highly accessible. And because they can be listened to at any time, they're perfect for busy people on the go.
There are a number of ways you can use podcast marketing to reach your target audience. You can create a branded show that promotes your business, or you can sponsor an existing show that reaches your ideal customer base. You can also run ads on popular podcasts, or partner with influencers who have their own shows.
No matter which approach you take, make sure your audio messages are clear and concise so listeners don't tune out before hearing your call to action. If done right, podcast marketing can be an effective way to reach new customers and grow your business.
Key things to keep in mind when it comes to podcast marketing
There are a few key things to keep in mind when it comes to podcast marketing.
First, it's important to create a podcast that is interesting and informative. If your podcast is boring, no one is going to want to listen to it. Second, you need to promote your podcast. You can do this by submitting your podcast to directories, promoting it on social media, and even running ads.
Podcast marketing can be a great way to reach a new audience and build brand awareness. If you create a quality podcast and promote it effectively, you could see some great results.
5 Effective Podcast Marketing Strategies To Boost Audience
You do not need to implement all of these tactics at once, but over time start testing them to see what works for your audience. If you find that one isn't gaining traction after truly giving it the attention and time it needs, let it go and try another.
Let's get started.
Use social media to promote your podcast
If you're looking to promote your podcast, social media is a great place to start. By creating a strong social media presence for your show, you can reach new listeners and build a loyal following.
Here are some tips for using social media to promote your podcast:
Choose the right platform for promoting your podcast: If you're looking to promote your podcast on social media, there are a few things you can do to make sure your efforts are successful. First, it's important to choose the right platform for promoting your podcast. Twitter, Facebook, and Instagram are all great choices for reaching out to potential listeners. Once you've chosen a platform, it's time to start creating content.
Create a dedicated page or profile for your show on each platform: Make sure to include all the relevant information about your podcast, such as its name, description, links to episodes, etc. This will make it easy for people who stumble across your page to learn more about what you're offering and decide if they want to give it a listen.
Make sure your posts are engaging and interesting: no one wants to read a boring post about a podcast they've never heard of before. Use images and videos whenever possible, as these tend to perform better than text-only posts. And finally, be sure to include links back to your podcast so people can easily listen and subscribe.
By following these tips, you'll be well on your way to promoting your podcast on social media like a pro!
Use SEO to promote your podcast
If you're looking to promote your podcast and get more listeners, one of the best things you can do is optimize your website for search engines. This will help people discover your show when they're searching for topics that relate to what you discuss on your podcast.
Here are some tips for using SEO to promote your podcast:
Use keyword-rich titles and descriptions. When people are searching for something online, they'll typically use keywords or phrases that describe what they're looking for. Make sure that your podcast titles and descriptions include relevant keywords so that people can easily find your show when they're conducting a search.
Create transcripts of each episode. Search engines love text, so providing transcripts of each episode will give them more content to index and make it easier for people to find your podcast when they conduct a search.
Optimize Your Podcast Website Just like with any other type of website, it's important to optimize your site for search engine ranking to ensure that people can easily find it when conducting a search. Make sure you have relevant keywords in Your titles and metatags, as well as engaging and informative content on Your pages.
Promote Your Podcast on Social Media Platforms In addition to optimizing your website, you also need to promote the actual podcast episodes on social media platforms such as Facebook, Twitter, and LinkedIn. Create posts that include links back to your site or blog so that people can easily access your content be sure to use hashtags And other relevant keywords so That your posts will be indexed by social media platforms and come up in searches.
Start a Website for your podcast
If you don't already have a website, what are you waiting for?
There are many reasons you should have a dedicated website for your podcast, but one is for podcast promotion. Having a website increases your visibility and helps you grow your podcast audience.
Your website is like your show's home base, the place where you have complete control of the look, feel, and content surrounding your show. A website lets you:
Post links to your back catalog of episodes,
Sell merch,
Make announcements, and
Have a central location to link back to from social media.
Your podcast website is also a great place to communicate directly with your subscriber base. Your listeners may already be subscribed to your RSS feed on their podcast listening apps, but you may want to ask them to sign up for your newsletter or join your mailing list as well. That way, you can send them updates directly to their email and have even more control over how you communicate with them.
Use email marketing to promote your podcast
Email marketing can be a great way to promote your podcast and grow your audience. Here are some tips for using email marketing to promote your podcast:
Use a catchy subject line. Your subject line should make people want to listen to your podcast. Try something funny, interesting, or provocative.
Give listeners a reason to subscribe. Why should people subscribe to your podcast? Offer them something valuable that they can't find anywhere else.
Make it easy to unsubscribe. Include an unsubscribe link in every email so that people who no longer want to receive emails from you can opt-out easily.
Take Advantage of Paid Advertising
And if you have the budget for it, advertising your podcast is a great way to ensure you're getting in front of a larger potential audience.
Social media platforms like Facebook, Twitter, and Instagram offer targeted advertising, which only appears on the news feeds of your specified demographic. This method prevents you from wasting ads on people who probably won't be interested in your show.
Another option is to use Google advertising to appear at the top of search engine results for a specific keyphrase, as you can see here with the search term "dog training":
A link to your podcast will appear when people search for key phrases related to your show's topic with Google ads.
You can also advertise directly to podcast listeners on listening apps like Spotify, Overcast, PlayerFM, Pocket Casts, and Podcast Addict.
When branching out into paid advertising, the main thing to remember is that you need a solid understanding of your target audience and where they hang out online. If you don't know this, you risk spending a lot of money paying for ads that will appear on the wrong platforms entirely.
Use Podcast Promotion Services
If it makes you tired just thinking about handling all of your outreach, cross-promotion, and social media content creation on your own (and if you have the budget for it), you may want to consider enlisting a marketing agency's help.
Podcast marketing agencies offer promotion services to help take some of the burdens off of your shoulders.
These companies have experience building audiences for podcasts, and they can help create a successful marketing strategy customized to your individual goals.
Conclusion: Podcast Marketing
Throughout this guide, we gave you over 5 different podcast marketing tactics to consider. Some might work better than others but podcast marketing is all about testing. Each month or two, you can test out a different tactic to see how it performs and decide whether it's working for your podcast marketing funnels or not.
Podcast marketing is meant to be fun and experimental, so get creative with growing your audience, and don't be afraid to test new ideas.
Wealth Ideas Agency is your branded podcast marketing and production agency. From working with brands such as RBC, CIBC, TD, Axway, The Globe and Mail, and many more, our goal is to facilitate connections between brands and trusted resources to better inspire, educate, engage, and of course, entertain audiences everywhere.
If you're looking for expert help for producing and growing your podcast, get in touch with our team!
Need Help? Hire a podcast advertising agency
If you're looking to get your podcast noticed, then hiring a podcast advertising agency is a great way to go. A good agency will have a wide range of contacts and resources that they can use to help promote your show. They'll also be experienced in creating effective ad campaigns that will reach your target audience.
When choosing an agency, it's important to find one that specializes in podcasts. This way, they'll be able to provide you with the best possible service and results. It's also worth considering an agency that offers other marketing services, such as social media management or SEO, as this can give your podcast an even bigger boost.
Take advantage of our podcast marketing services
If you're looking for a way to promote your podcast, our marketing experts can help. We can get your show in front of potential listeners and help you grow your audience.
There are a lot of ways to market a podcast, and we can tailor our services to fit your needs. We can help with everything from social media promotion to paid advertising. And we'll work with you to create a custom plan that fits your budget and goals.
So if you're ready to take your podcast to the next level, contact us today and let us show you what we can do!
Let us be your podcast marketing agency
Are you looking for a podcast marketing agency that can help you grow your show and reach new listeners? Look no further than Wealth Ideas Ideas Podcast Marketing Agency. We are a full-service agency that specializes in helping podcasts grow their audience and achieve their goals.
We understand the challenges that podcasters face when it comes to marketing their show. That's why we offer a comprehensive approach to podcast marketing, from developing an initial strategy to executing targeted campaigns and everything in between. We also offer ongoing support so you can continue to grow your show over time.
Whether you're just getting started with your podcast or you've been at it for a while, we can help you take things to the next level. Contact us today to learn more about our services and how we can help you achieve your podcasting goals!
[mailpoet_form id="4"]