As a small business owner, you can't afford to miss out on any opportunities to attract new clients.
But with the day-to-day demands of running your business, it's easy to let some strategies fall by the wayside.
There are a number of strategies you can use to attract new clients.
Here are some overlooked strategies that can help you attract new clients:
Make use of social media effectively
Social media is a great way to connect with potential clients and build relationships.
Make sure you have an active presence on the platforms your target audience is using and post regular, interesting content that will capture their attention.
Social media is one of the most powerful tools for attracting new clients, but only if you use it effectively.
Post regularly and interact with your followers to create an engaged community around your brand or business.
Use hashtags judiciously so people searching for relevant topics can find you easily, and don't forget also post eye-catching visuals along with well-written content.
And finally, make sure all information on social platforms matches so as not to confuse potential customers.
For example same phone number, address, email, etc across all platforms.
Networking events
Attend relevant networking events where you'll be able to meet potential new clients face-to-face.
Prepare in advance by having some good conversation starters and business cards ready, and follow up with any promising contacts afterward.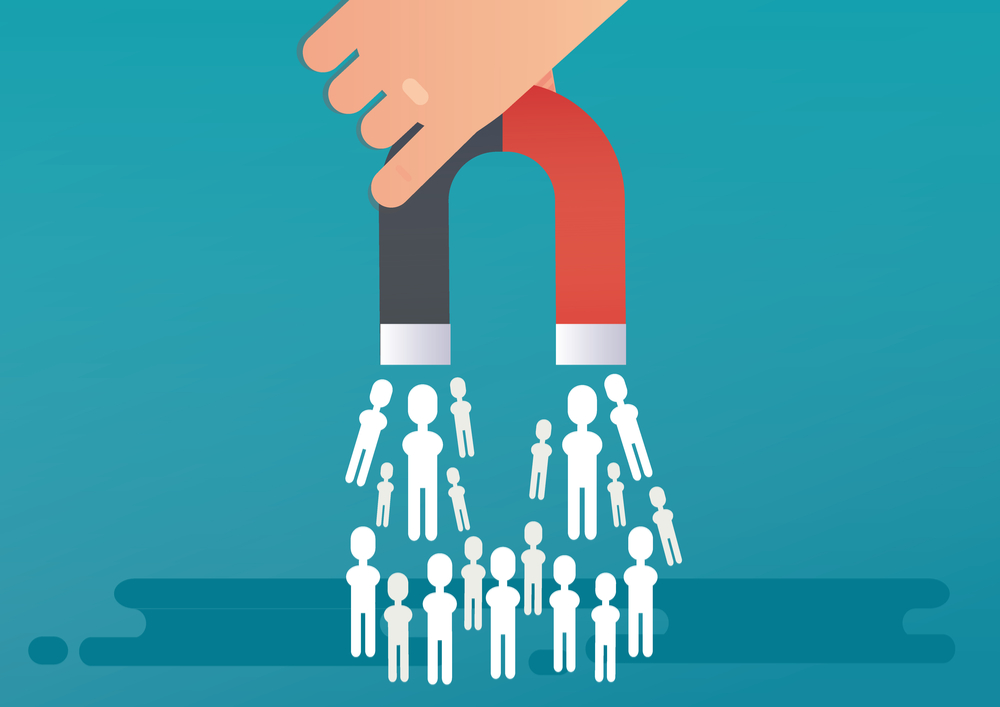 Referrals from existing clients
One of the best ways to attract new clients is through referrals from existing ones who are happy with your work.
Ask your current clientele if they know anyone else who might need your services, and offer incentives for successful referrals.
Cold outreach
Don't be afraid to reach out directly to potential customers, whether it's through email, social media messages, or even old-fashioned cold calls.
If you have a well-crafted pitch and can demonstrate the value of what you do, you may just be able to win them over as a new client.
Get involved in your community
Getting involved in local events and charities is a great way to get your name and brand out there.
Plus, it shows potential clients that you care about more than just making a profit – you care about making a difference.
Focus on quality over quantity
When it comes to client interactions whether in person or online a few good relationships are worth more than many superficial ones.
In today's business world, it is more important than ever to focus on quality over quantity when it comes to client interactions.
With the advent of social media and online networking, it is all too easy to fall into the trap of trying to maintain too many relationships that are shallow and superficial.
Instead, focus on developing a few good relationships with clients – whether in person or online – that are based on trust, mutual respect, and a shared commitment to quality.
These deeper relationships will be much more valuable in the long run than a large number of shallow ones.
Give away free stuff
Consider giving something away for free such as an ebook report or webinar related to your business.
Giving something away for free can be a great way to attract new customers or grow your business.
It shows that you are generous and willing to share your expertise with others.
Plus, it can be a great marketing tool to promote your brand or product.
Host events
Hosting events related to your business is a great way to generate interest and build relationships with potential customers.
It can also be a great marketing tool, providing an opportunity to showcase your products or services in a positive light.
When planning an event, be sure to consider its purpose and target audience carefully.
This will help ensure that the event is successful and achieves its objectives.
Create informative blog posts weekly
If you're looking to attract new customers and clients to your business start a blog that will inform and engage your audience, posting new content on a weekly basis is a great way to get started.
By creating informative blog posts that are relevant to your niche, you can build up a loyal following of readers who will appreciate the valuable information you have to share.
Plus, by regularly updating your blog with fresh content, you'll ensure that there's always something new for readers to enjoy.
Leverage LinkedIn groups
Leverage LinkedIn groups wisely by participating actively and sharing interesting insights from time to time.
If you're looking to get the most out of LinkedIn groups, it's important to be an active participant.
Share interesting insights and perspectives on a regular basis, and make sure to engage with other members' posts as well.
By doing so, you'll position yourself as a thought leader in your industry – and that's always good for business.
If you need help attracting new clients to your business we can help
Are you looking to attract new clients to your business? If so, we can help. Our team of experienced professionals has the skills and knowledge to help you reach your goals.
We understand that attracting new clients can be a challenge. That's why we're here to help. We'll work with you to create a tailored strategy to reach your target audience. We'll also provide you with the tools and resources to ensure your success.
We're committed to helping you succeed. Our team of experts is available to provide you with the support you need. We'll help you create a plan to attract new clients and ensure that your business is successful. Contact us today to learn more about how we can help you reach your goals.