Sexual Wellness Digital Marketing Agency
Wealth Ideas is an award-winning sexual wellness digital marketing agency. We specialize in helping sexual wellness businesses succeed online with SEO, PPC, content marketing, and social media.
OUR SERVICE FEE STARTS AT $1,200 PER MONTH.
We are excited to announce that Wealth Ideas is an award-winning sexual wellness digital marketing agency! Our team specializes in helping sexual wellness businesses succeed online with SEO, PPC, content marketing and social media. We understand the importance of staying up-to-date on the latest trends and technologies within this industry to ensure our clients remain ahead of their competition.
At Wealth Ideas we believe in creating tailored strategies for each client based on their individual needs. We focus on understanding your goals so that we can develop a plan specifically designed for you to reach those objectives as efficiently as possible. Whether it's increasing brand awareness or driving more traffic and sales, our team has the experience necessary to help make it happen!
Our services include keyword research & analysis, website optimization & audit reports; competitor analysis; link building campaigns; content creation & promotion; Google Ads management (PPC); Social Media Management (SMM); Conversion Rate Optimization (CRO) testing/analysis etc., which all contribute towards achieving better rankings across search engines such as Google or Bing – resulting in increased organic visibility and improved ROI from paid advertising campaigns like Facebook Ads or Adwords etc..
In addition to these services we also provide ongoing support through monthly performance reviews where together with you -we analyze data insights such as click rates/traffic volume/conversion rate changes over time – allowing us both work together towards improving results even further!
At Wealth Ideas we pride ourselves on being able to offer quality solutions at competitive prices because ultimately what matters most is getting results -and that's exactly what sets us apart from other agencies out there who may be charging more but delivering less value overall when compared against our service offerings here at Wealth Ideas!.
Professional Sexual Wellness Marketing Campaign Management
We take care of the day-to-day campaign management and improvement of your sexual well ness marketing campaigns, leaving you free to concentrate on running and expanding your business. 
Our dedicated sexual wellness marketers take responsibility for your marketing campaign and experience to get the most from your marketing budget
Sexual Wellness Digital Marketing Services
Achieve Sustainable Growth With a Strategic Online Strategy
Marketing a sexual wellness business can be challenging, but it's not impossible! our sexual wellness digital marketing experts will help create a marketing strategy for your brand and give your business what it needs to succeed.
Why Choose Wealth Ideas as Your Sexual wellness Marketing Agency
We Drive Your Business Success With Our Innovative Digital Marketing Solutions.
At Wealth Ideas, we take our time to study our clients, their industry, and competitors. We do this because we want our sexual wellness digital marketing company to provide relevant and industry-tailored solutions that will bring you the best possible benefits. Whether you want to grow your customer base or achieve 5-star online reviews, we are here to help.
At Wealth Ideas Agency, we strongly believe … no actually we know — that working with us can shape the future of your business for the better.
Here are our 4 reasons why ….
Our Results Turn To Testimonials That Speak For Us
The guys who run Wealth Ideas Agency are gurus when it comes to marketing on the web. That's why we trust them with our work.
Helped me get my business up and running with some great marketing tools. Definitely will be keeping this great company in mind for future boost.
Our Goal Completions from organic searches increased by 250%, Impressions 285% and we saw an incredible 478% increase in clicks with their guidance. Would highly recommend. They took the time to really understand our audience and ensure we were meeting and exceeding our goals.
These guys are by far the best marketing guys I have worked with and know, they do everything they say...no BS.
4x ROAS from a $10K/month ad spend. Melissa had been through five different agencies before coming to us and was highly skeptical that we could generate results. Using our unique process we were able to generate 4x ROAS within four months.
The whole team is very creative and energetic. They prove that only experts can take care of your business to the next level.
Chris and his team have done a great job in helping us meet our SEO and website optimization goals. They communicate clearly and frequently. We appreciate their knowledge and expertise!
My fear in writing this review is that my competition might find out about Wealth Ideas Agency! Chris has been maximizing the SEO and Google Ads account spend for my companies website for the last 4 years. His knowledge and diligence have paid off for our company handsomely.
With our sexual wellness marketing service, there is not a lot you need to think about.
Our services include everything you need to run a fully optimized campaign. 
There is only 1 quick step you need to follow.
1. Fill out the short form below.
And we'll be in touch with you.
Sexual wellness Marketing Blog Post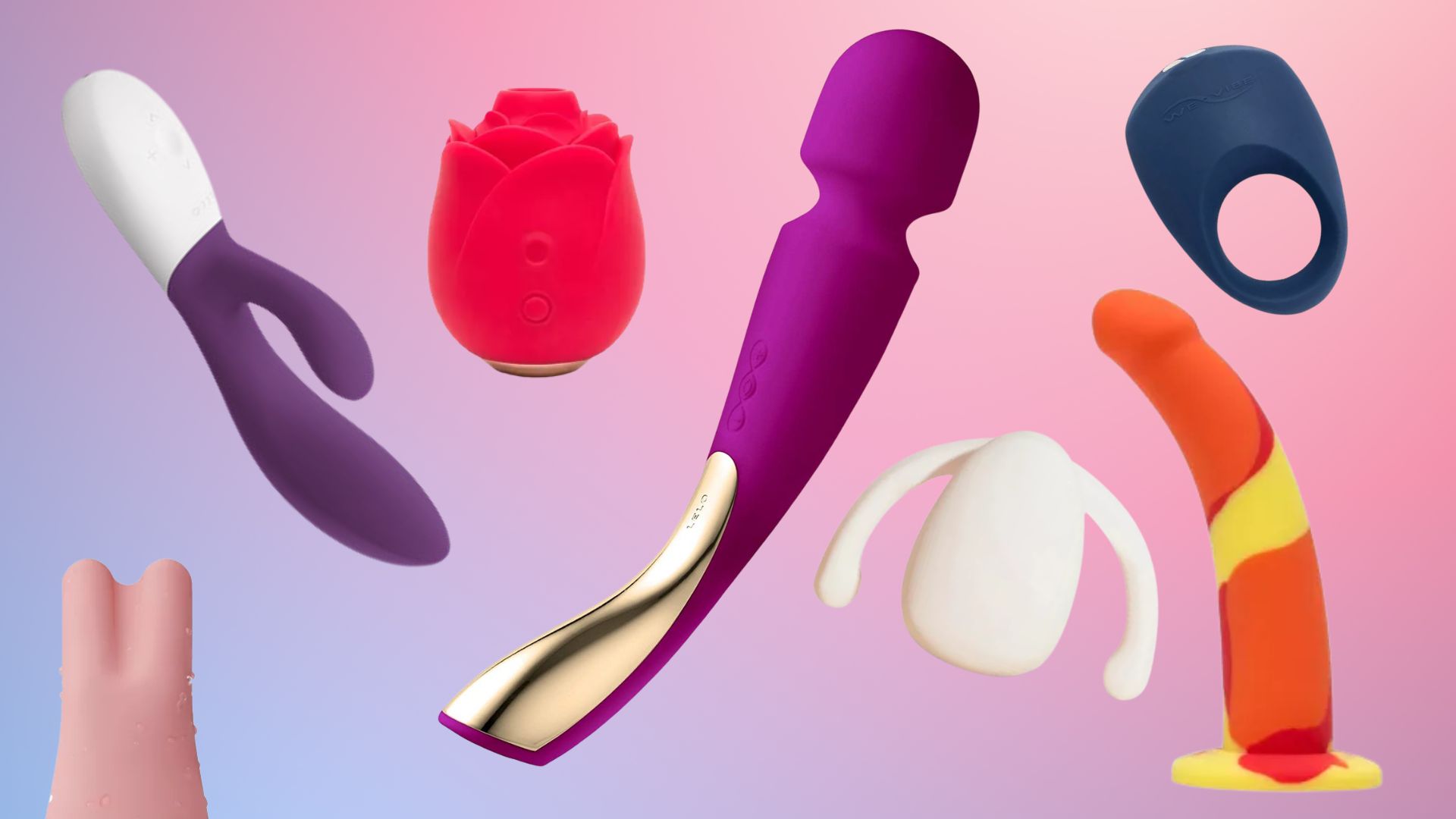 Sex toys are becoming increasingly popular, with people of all genders and sexual orientations using them to enhance their sex lives.
However, there is still a lot of stigma surrounding sex toys, which can make people feel embarrassed or ashamed to use them.
One way to help break down this stigma is through marketing.