Pinterest Advertising Agency
We're a premier Pinterest marketing agency ready to optimize your Pinterest advertising. We leverage our Pinterest advertising experts to create scalable and high-performing Pinterest Ads. Let's chat about managing your next Pinterest ads campaign
Are you ready to take your Pinterest Ads strategy to the next level? If so, then you've come to the right place! We are a premier Pinterest marketing agency that specializes in creating high-performing and scalable Pinterest ads campaigns. Our team of experienced professionals will work with you every step of the way—from strategizing and executing your campaign, all the way through tracking its performance.
We understand how important it is for businesses today to have an effective presence on social media platforms like Pinterest. That's why we leverage our expertise in this area when crafting customized strategies tailored specifically to each client's needs. Whether it be developing creative content or optimizing existing campaigns, our goal is always to maximize ROI while minimizing cost per click (CPC).
At our agency, we believe that success comes from a collaboration between both parties involved – us and clients alike – which allows us to create better results faster than ever before! This means having frequent conversations about what works best for each individual business as well as regularly monitoring progress along with making necessary adjustments if needed throughout each stage of a campaign's life cycle.
In addition, we also provide valuable insights into industry trends and emerging technologies so that clients can stay ahead of their competition at all times. By partnering up with us, you'll get access not only to top-notch solutions but also reliable advice from experienced experts who know exactly how to make sure your brand stands out above rest!
So don't wait any longer — let's chat about managing your next successful Pinterest Ads campaign today!
What Is A Pinterest Marketing Agency?
A Pinterest Marketing Agency is a specialized marketing firm that focuses on leveraging Pinterest, a popular visual discovery and social media platform, to help businesses and brands promote their products and services. These agencies have expertise in creating and executing effective Pinterest marketing strategies to reach and engage with a target audience on the platform.
What Does A Pinterest Marketing Agency Do?
A Pinterest Marketing Agency provides a range of services to help businesses make the most of Pinterest as a marketing channel.
Here's what such an agency typically does:
Pinterest Strategy Development: They create a customized Pinterest marketing strategy tailored to the brand's goals, target audience, and products or services.

Pinterest Account Setup and Optimization: They set up and optimize Pinterest business accounts, ensuring that profiles are complete, visually appealing, and aligned with the brand's identity.

Content Creation: Pinterest marketing agencies produce high-quality, visually appealing content such as pins, graphics, and videos that resonate with Pinterest users.

Pin Scheduling: They schedule pins to be published at optimal times for maximum visibility and engagement.

Keyword Research and SEO: Pinterest agencies perform keyword research to optimize pins and boards for search, making it easier for users to discover content.

Pinterest Advertising: Some agencies manage Pinterest advertising campaigns, including Promoted Pins, to reach a broader audience and drive traffic and conversions.

Analytics and Reporting: They monitor key performance metrics, analyze user engagement, and provide regular reports to measure the success of Pinterest marketing efforts.
What Makes A Top Pinterest Advertising Agency?
A top Pinterest Marketing Agency possesses the following characteristics:
Expertise in Pinterest: They have a deep understanding of Pinterest's unique platform and audience, keeping up with the latest trends and best practices.

Creative Content Production: They excel at creating visually appealing and engaging content that resonates with Pinterest users.

Data-Driven Approach: The best agencies use data and analytics to continually refine strategies and achieve optimal results.

Customized Strategies: They tailor their Pinterest marketing strategies to fit the unique goals and needs of each client.

Proven Track Record: Top agencies have a history of successful Pinterest marketing campaigns and satisfied clients.
Why Is A Pinterest Advertising Agency Important?
Pinterest Advertising Agencies are crucial for businesses for several reasons:
Expertise: They possess specialized knowledge of Pinterest's platform and audience, ensuring effective campaigns.

Time Efficiency: Outsourcing Pinterest marketing allows businesses to focus on core operations while experts manage their Pinterest presence.

Maximized Results: Agencies are skilled at optimizing campaigns for maximum reach, engagement, and conversions.

Cost-Effective: Agencies can help businesses achieve results more cost-effectively than attempting Pinterest marketing in-house.
How To Get Started With A Pinterest Marketing Agency
To get started with a Pinterest Marketing Agency, follow these steps:
Research: Explore Pinterest agencies online, read reviews, and ask for recommendations from industry peers.

Contact: Reach out to agencies of interest to discuss your goals and needs.

Consultation: Have a consultation to assess their expertise, strategies, and pricing.

Agreement: Once you've chosen an agency, sign a contract outlining services, expectations, and timelines.
Why Hire One Of The Best Pinterest Advertising Agencies?
Hiring one of the best Pinterest Advertising Agencies can make a significant difference in the success of your Pinterest marketing efforts. They bring expertise, creative skills, and data-driven strategies to the table, helping your brand effectively connect with a Pinterest audience, increase brand visibility, and achieve your marketing goals on the platform.
We Offer Professional Pinterest Marketing Services
In the ever-evolving landscape of digital marketing, Pinterest has emerged as a powerhouse platform for businesses to showcase their products and connect with a visually-driven audience.
At our agency, we understand the significance of Pinterest in today's marketing landscape, and we're here to offer professional Pinterest marketing services that cater to your unique business needs.
Strategic Pinterest Marketing
Our Pinterest marketing services are built on a foundation of strategic thinking. We don't believe in a one-size-fits-all approach. Instead, we take the time to understand your business, your target audience, and your objectives. We then craft a tailored Pinterest marketing strategy that aligns with your brand's identity and goals.
Creative Content Development
Pinterest is a visual platform, and captivating imagery is key. Our team of skilled content creators, graphic designers, and copywriters work collaboratively to produce visually striking pins that not only showcase your products or services but also tell a compelling story. We believe that each pin should evoke emotion, inspire action, and engage your audience.
Optimization for Discoverability
Being found on Pinterest is essential, and that's where our optimization expertise comes into play. We conduct in-depth keyword research to ensure that your pins and boards are highly discoverable in Pinterest's search results. We fine-tune every aspect of your Pinterest presence to maximize visibility.
Strategic Pin Scheduling
Timing is critical in the world of Pinterest. We schedule your pins to go live at optimal times, ensuring that your content reaches your target audience when they're most active on the platform. This strategic pin scheduling enhances engagement and drives traffic to your website or e-commerce store.
Data-Driven Decision Making
Data is at the heart of our approach. We monitor the performance of your Pinterest marketing campaigns closely, analyzing key metrics such as engagement rates, click-through rates, and conversions. This data-driven approach allows us to refine our strategies continually, ensuring that your Pinterest marketing efforts yield the best possible results.
Transparent Reporting
Transparency is a core value of our agency. We provide you with regular, comprehensive reports that detail the performance of your Pinterest marketing campaigns. These reports offer insights into what's working, what needs improvement, and how your Pinterest presence is contributing to your overall marketing objectives.
In today's competitive digital landscape, having a robust Pinterest marketing strategy is a must for businesses looking to stand out and drive results. Our professional Pinterest marketing services are designed to help you achieve just that. Whether you're looking to boost brand awareness, increase website traffic, or drive conversions, we have the expertise, creativity, and dedication to make it happen.
Let us take your Pinterest marketing to the next level and help you unlock the full potential of this visually captivating platform.
Let Us Be Your Pinterest Advertising Agency
As a revenue-driven digital marketing agency, we're all about driving results.
Real, tangible results that triple your ROI and ROAS.
If you're looking to market your brand online, let us help you.
Our team of experienced online marketers can help you create a comprehensive online marketing strategy that will help you reach your target audience and grow your business.
Don't throw away money on ads that don't work.
We'll create a tailored Pinterst campaign that actually delivers traffic, clicks & results!
Benefits Of Working With An Experienced Pinterest Advertising Agency
Working with an experienced Pinterest Advertising Agency can be a great way to maximize the success of your Pinterest campaigns. An experienced agency can help you create an effective ad strategy that will help you reach your target audience, increase engagement, and generate leads. Here are some of the key benefits of working with an experienced Pinterest Advertising Agency.

First, an experienced agency can help you create a tailored ad strategy that is tailored to your specific goals. They will be able to analyze your current campaigns and provide insights into what is working and what needs to be improved. They can also help you create a plan that will maximize the effectiveness of your campaigns. Additionally, they can help you with keyword research, audience targeting, and ad placement.

Second, an experienced agency can help you optimize your campaigns for maximum ROI. They can provide insights on how to optimize your campaigns for better performance and how to track the results.
Some Benefits Of Our Pinterest Advertising Service
Pinterest Advertising Services
Achieve Sustainable Growth With a Strategic Online Strategy
We leverage our Pinterest advertising experts to create scalable and high-performing Pinterest Ads. Let's chat about managing your next Pinterest ads campaign
Why Choose Wealth Ideas as Your Pinterest Advertising Agency
We Drive Your Business Success With Our Innovative Digital Marketing Solutions.
At Wealth Ideas, we take our time to study our clients, their industry, and competitors. We do this because we want our Pinterest Advertising Agency to provide relevant and industry-tailored solutions that will bring you the best possible benefits. Whether you want to grow your customer base or achieve 5-star online reviews, we are here to help.
At Wealth Ideas Agency, we strongly believe … no actually we know — that working with us can shape the future of your business for the better.
Here are our 8 reasons why ….
Our Results Turn To Testimonials That Speak For Us
The guys who run Wealth Ideas Agency are gurus when it comes to marketing on the web. That's why we trust them with our work.
Helped me get my business up and running with some great marketing tools. Definitely will be keeping this great company in mind for future boost.
Our Goal Completions from organic searches increased by 250%, Impressions 285% and we saw an incredible 478% increase in clicks with their guidance. Would highly recommend. They took the time to really understand our audience and ensure we were meeting and exceeding our goals.
These guys are by far the best marketing guys I have worked with and know, they do everything they say...no BS.
4x ROAS from a $10K/month ad spend. Melissa had been through five different agencies before coming to us and was highly skeptical that we could generate results. Using our unique process we were able to generate 4x ROAS within four months.
The whole team is very creative and energetic. They prove that only experts can take care of your business to the next level.
Chris and his team have done a great job in helping us meet our SEO and website optimization goals. They communicate clearly and frequently. We appreciate their knowledge and expertise!
My fear in writing this review is that my competition might find out about Wealth Ideas Agency! Chris has been maximizing the SEO and Google Ads account spend for my companies website for the last 4 years. His knowledge and diligence have paid off for our company handsomely.
With our pinterest marketing service, there is not a lot you need to think about.
Our services include everything you need to run a fully optimized campaign. 
There is only 1 quick step you need to follow.
1. Fill out the short form below.
And we'll be in touch with you.
Pinterest Marketing Blog Post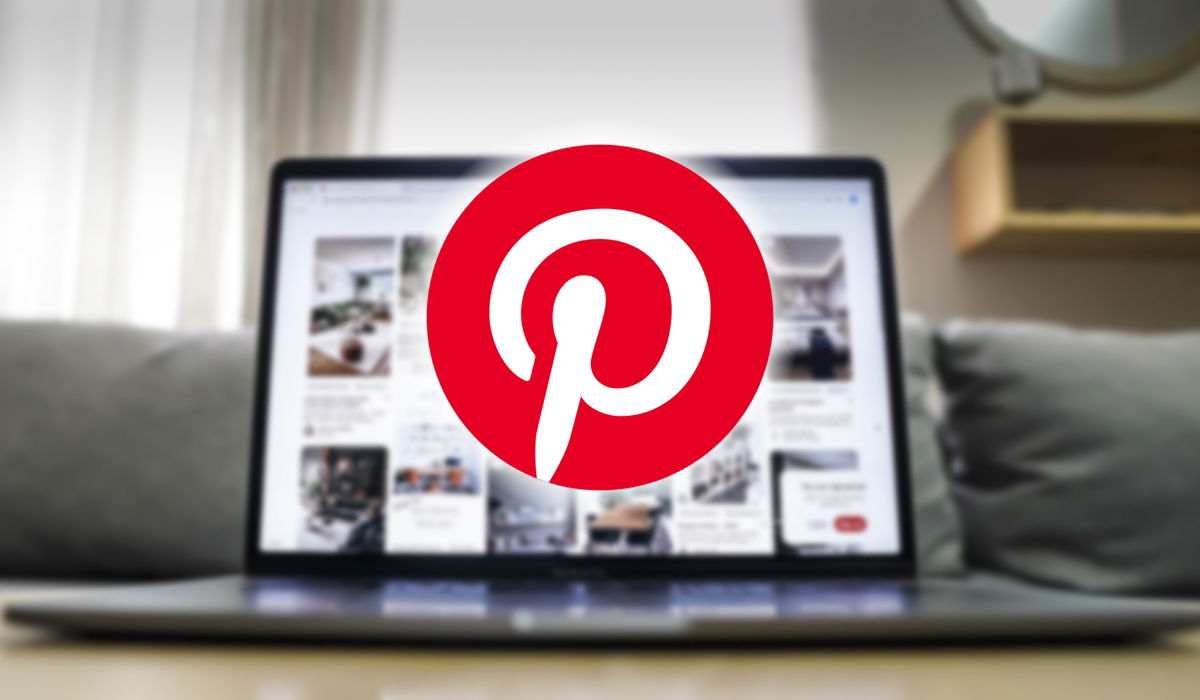 What is Pinterest Marketing? Pinterest marketing is a form of social media marketing that involves creating and sharing content on the Pinterest platform. This content can be in the form of pins, which are images or videos that can be shared on Pinterest boards. Pinterest marketing can be used to promote products, services, or simply …