Lottery Digital Marketing Agency
Wealth Ideas Agency is a full-service lottery digital  marketing agency with expertise in marketing lottery businesses and websites across the globe.
If you are looking for a full-service lottery marketing agency with expertise in marketing lottery businesses and websites across the globe, then look no further than Wealth Ideas Agency. As one of the leading agencies in this field, we provide comprehensive services to help you get your business up and running quickly.
Wealth Ideas Agency offers a wide range of services designed to help maximize your online presence and customer base. We have an experienced team that is well-versed in all aspects of digital marketing such as search engine optimization (SEO), social media management, content creation, email campaigns, and more. Our experts will work with you to create an effective strategy that works best for your specific needs so that it can reach its target audience efficiently while still staying within budget constraints.
In addition to their extensive knowledge of how best market lotteries online, Wealth Ideas Agency also provides personalized support throughout every step of the process from initial consultation through launch day maintenance – ensuring everything runs smoothly without any hiccups along the way! This includes helping clients develop their website design or logo if needed as well as providing guidance on which platforms are most suitable for them depending upon where they plan on advertising/promoting their product(s). Additionally, they can assist with setting up payment gateways so customers can easily purchase tickets directly from the site – making sure transactions go off without a hitch!
Overall Wealth Idea Agencies' goal is simple: To make sure each client achieves success through professional guidance & sound advice tailored specifically towards meeting objectives set forth by them – whether it be increasing sales or simply building brand awareness among potential buyers out there! So if you're looking for someone who knows exactly what needs to be done when trying to promote lotteries effectively then don't hesitate to contact us today to see just how much difference having the right partner makes achieving goals faster and easier than ever before.
What is A Lottery Marketing Agency?
A Lottery Marketing Agency is a specialized marketing firm that focuses on promoting and advertising lottery-related products and services. This type of agency understands the unique nature of the lottery industry, which involves games of chance and the sale of tickets for potential monetary rewards.
What Does A Lottery Digital Marketing Agency Do?
A Lottery Digital Marketing Agency offers a range of services tailored to the specific needs of lottery operators, online lottery platforms, and other related businesses. Some of their key activities include:
Digital Advertising: They design and execute online advertising campaigns to promote lottery games, ticket sales, and special promotions.
Search Engine Optimization (SEO): They optimize websites and content to rank higher in search engine results, increasing visibility and driving organic traffic.
Social Media Marketing: They manage social media profiles to engage with the audience, promote lottery events, and create a sense of excitement around the games.
Content Creation: They develop engaging and informative content, including blog posts, videos, and infographics, to attract and educate potential players.
Email Marketing: They create targeted email campaigns to reach subscribers, promote upcoming draws, and provide updates.
Analytics and Reporting: They monitor the performance of marketing campaigns, analyze data, and provide insights to improve strategies.
What Makes A Top Lottery Marketing Agency?
A top lottery marketing agency possesses several key qualities:
Industry Knowledge: They have a deep understanding of the lottery industry, its regulations, and the unique challenges of promoting games of chance.
Digital Expertise: They are skilled in the latest digital marketing techniques, including SEO, social media, online advertising, and analytics.
Creativity: They can develop innovative and effective marketing strategies to attract and retain players.
Compliance: They ensure that all marketing efforts adhere to legal and regulatory standards in the lottery industry.
Results-Oriented: They have a track record of delivering measurable results, such as increased ticket sales and player engagement.
Why is a Lottery Digital Marketing Agency Important?
A lottery digital marketing agency is important for several reasons:
Specialized Knowledge: They understand the unique challenges of promoting lottery games, which require compliance with strict regulations and the need to create excitement around random chance events.
Effective Reach: They have expertise in reaching the target audience for lottery games, maximizing the chances of attracting players.
Innovative Strategies: They can develop creative and effective marketing strategies that differentiate your lottery offerings from the competition.
Performance Measurement: They can track and analyze the performance of marketing campaigns, allowing you to make data-driven decisions to improve results.
How to Get Started with a Lottery Marketing Agency
Research: Look for agencies with experience in the lottery industry or in promoting similar gaming and entertainment products.
Consultation: Reach out to potential agencies to discuss your goals, target audience, and compliance requirements.
Budget: Understand the costs involved and ensure they align with your marketing budget.
Collaboration: Work closely with the chosen agency to provide information about your lottery games, target audience, and branding.
Why Hire One Of The Best Lottery Digital Marketing Agencies?
Hiring one of the best lottery digital marketing agencies ensures that you'll have a professional partner with expertise in the field. They can help you navigate the specific challenges of marketing lottery products, ensuring compliance, reaching the right audience, and creating effective campaigns that can lead to increased ticket sales and player engagement. Their industry knowledge and experience can make a significant difference in the success of your lottery marketing efforts.
We Offer Professional Lottery Marketing Services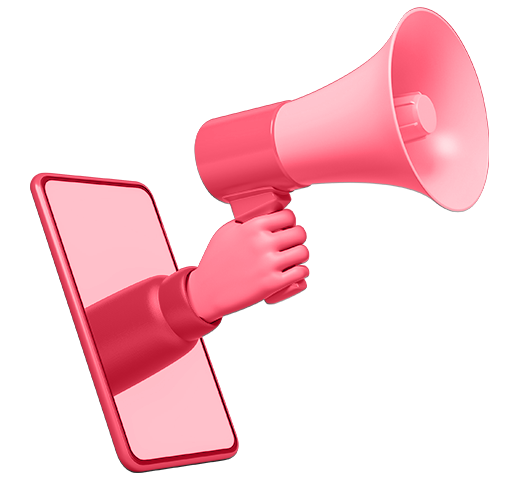 We offer professional lottery marketing campaign creation and management services. Our team of experts has the experience and knowledge to help you create and manage an effective lottery marketing campaign that will help you reach your target audience and increase your sales. We understand that each lottery has its own unique needs and goals, and we strive to create campaigns that meet those needs and help you achieve your goals. With our help, you can create a successful lottery marketing campaign that will help you reach your goals and maximize your success.
Let Us Be Your Lottery Advertising Agency
As a revenue-driven digital marketing agency, we're all about driving results.
Real, tangible results that triple your ROI and ROAS.
If you're looking to market your lottery brand online, let us help you.
Our team of experienced online marketers can help you create a comprehensive online marketing strategy that will help you reach your target audience and grow your business.
Don't throw away money on ads that don't work.
We'll create a tailored PPC campaign that actually delivers traffic, clicks & results!
Benefits Of Working With An Experienced Lottery Advertising Agency
Working with an experienced lottery advertising agency can be a huge benefit for any business. An experienced agency can provide valuable insight into the lottery industry, as well as provide a comprehensive understanding of the best strategies for marketing and advertising a lottery product. They can also provide creative solutions that can help to reach a larger audience, as well as ensure that a business's message is heard. Additionally, an experienced agency can provide valuable advice on the best ways to reach potential customers, such as through social media, television, radio, and other forms of media. Furthermore, they can provide valuable insights into the current trends in the lottery industry, allowing a business to stay ahead of the competition. Finally, an experienced agency can provide a wealth of resources and contacts that can help to ensure that a business's lottery product is successful.
Some Benefits Of Our Lottery Advertising Service
Lottery Digital Marketing Services
Achieve Sustainable Growth With a Strategic Online Strategy
Marketing a lottery business can be challenging, but it's not impossible! our lottery digital marketing experts will help create a marketing strategy for your brand and give your business what it needs to succeed.
Why Choose Wealth Ideas as Your Lottery Digital Marketing Agency
We Drive Your Business Success With Our Innovative Digital Marketing Solutions.
At Wealth Ideas, we take our time to study our clients, their industry, and competitors. We do this because we want our Lottery digital marketing company to provide relevant and industry-tailored solutions that will bring you the best possible benefits. Whether you want to grow your customer base or achieve 5-star online reviews, we are here to help.
At Wealth Ideas Agency, we strongly believe … no actually we know — that working with us can shape the future of your business for the better.
Here are our 8 reasons why ….
Increasing Lottery Ticket Sales: A Case Study of Wealth Ideas Lottery Marketing Agency
This case study examines the efforts of Wealth Ideas Lottery Marketing Agency, a leading player in the lottery industry, to boost ticket sales for a prominent state lottery.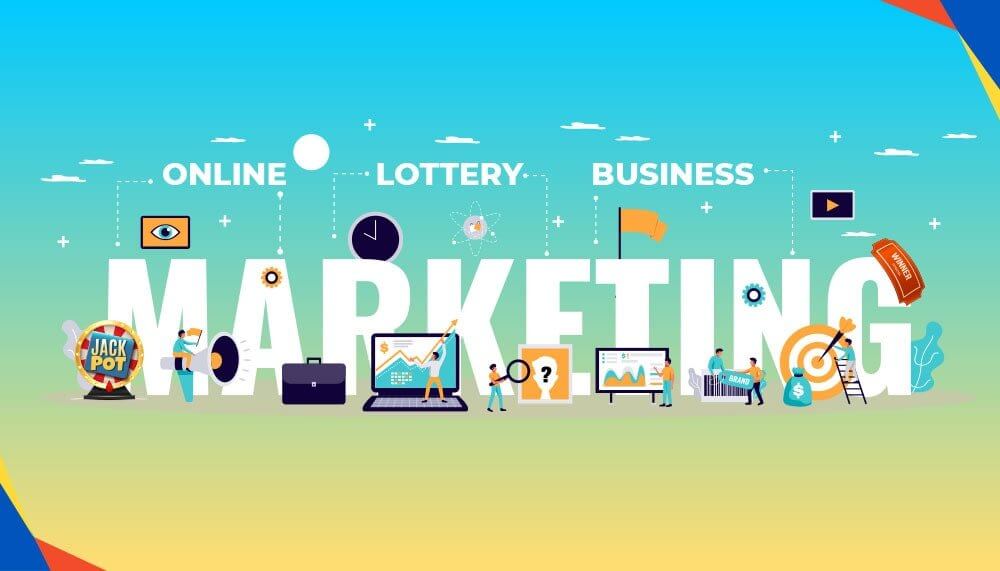 Lottery Marketing Ideas To Attract New Customers
Lottery marketing is an important part of any lottery business. It is the process of creating awareness and interest in a lottery game, as well as encouraging people to participate in the game.
Our Results Turn To Testimonials That Speak For Us
The guys who run Wealth Ideas Agency are gurus when it comes to marketing on the web. That's why we trust them with our work.
Helped me get my business up and running with some great marketing tools. Definitely will be keeping this great company in mind for future boost.
Our Goal Completions from organic searches increased by 250%, Impressions 285% and we saw an incredible 478% increase in clicks with their guidance. Would highly recommend. They took the time to really understand our audience and ensure we were meeting and exceeding our goals.
These guys are by far the best marketing guys I have worked with and know, they do everything they say...no BS.
4x ROAS from a $10K/month ad spend. Melissa had been through five different agencies before coming to us and was highly skeptical that we could generate results. Using our unique process we were able to generate 4x ROAS within four months.
The whole team is very creative and energetic. They prove that only experts can take care of your business to the next level.
Chris and his team have done a great job in helping us meet our SEO and website optimization goals. They communicate clearly and frequently. We appreciate their knowledge and expertise!
My fear in writing this review is that my competition might find out about Wealth Ideas Agency! Chris has been maximizing the SEO and Google Ads account spend for my companies website for the last 4 years. His knowledge and diligence have paid off for our company handsomely.
With our lottery digital marketing service, there is not a lot you need to think about.
Our services include everything you need to run a fully optimized campaign. 
There is only 1 quick step you need to follow.
1. Fill out the short form below.
And we'll be in touch with you.