Hotel marketing is essential if you want to increase the awareness and bookings of your hotel property.
As a hotel owner or manager, you that marketing your hotel effectively can increase your bottom line.
Hotel marketing is the process of creating and executing a marketing plan for a hotel property.
The goal of hotel marketing is to increase occupancy and revenue by attracting more guests to the property.
There are a number of different marketing channels that can be used to reach potential guests, including online advertising, content marketing, public relations, and more.
A hotel marketing plan should be tailored to the specific needs of the property and the target market of potential guests.
An effective hotel marketing plan can help to increase bookings and revenue, while also helping to build the hotel's brand and reputation.
What is Hotel Marketing?
Hotel marketing is the process of creating and executing a plan to promote your hotel and its services.
It can include everything from developing a brand identity and advertising campaign to managing your online presence and generating word-of-mouth buzz.
The goal of hotel marketing is to reach potential guests who may be interested in staying at your property, whether for business or pleasure.
By promoting your hotel in the right channels, you can increase bookings, drive revenue, and build loyalty among your guests.
The hospitality industry overview
The hospitality industry is one of the fastest-growing industries in the world.
It comprises a wide range of businesses, from small bed and breakfast establishments to large international hotel chains.
The industry is expected to continue to grow in the coming years, driven by factors such as global economic growth and the increasing popularity of travel and tourism.
The hospitality industry plays a vital role in many economies, providing employment for millions of people around the world.
In addition to its direct economic impact, the hospitality industry also contributes indirectly to other sectors such as transportation, retail, and recreation.
There are numerous subsectors within the hospitality industry, including lodging (hotels), food service (restaurants), event planning, and tourism.
Each subsector has its own unique characteristics and challenges.
For example, the hotel sector is highly competitive with many international brands vying for market share.
The restaurant sector, on the other hand, is fragmented with many small independent operators.
Event planners must be experts at managing logistics while also being creative problem-solvers.
And tourism businesses must often deal with seasonal fluctuations in demand.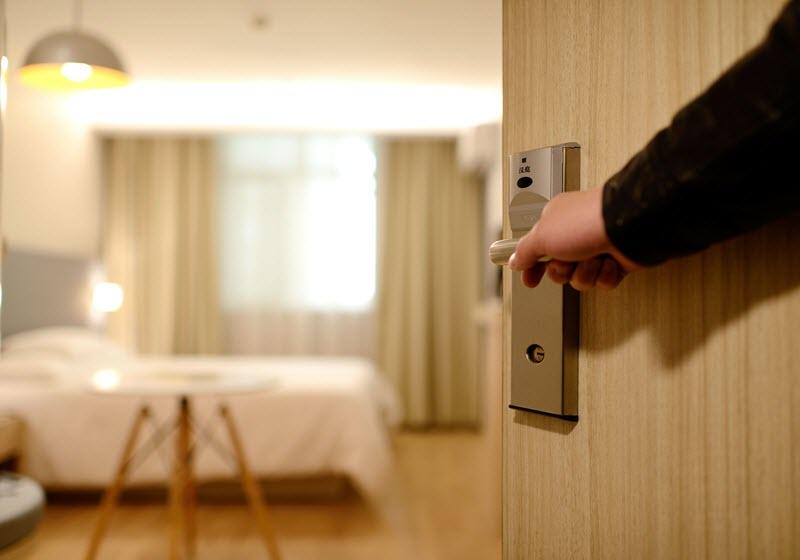 The Hotel Sector Overview
The hotel industry is one of the most important industries in the world.
It plays a vital role in the economy and provides millions of jobs.
The hotel industry is also a major contributor to tourism, which is one of the largest industries in the world.
The hotel industry has come a long way since its early days.
Today, there are more than 4 million hotels worldwide, with over 1 billion rooms available for guests.
The global hotel industry generates revenues of $550 billion each year and employs more than 10 million people.
There are many different types of hotels, ranging from small independent properties to large international chains.
Some hotels focus on luxury and provide high-end amenities and services, while others cater to budget-minded travelers with basic accommodations and limited services.
There are also many specialized types of hotels, such as resorts, bed & breakfast inns, extended stay properties, timeshares, hostels, and boutique hotels.
Most hotel businesses operate under one or more brand names.
For example, Marriott International operates under 30 different brand names, including Marriott Hotels & Resorts, Ritz – Carlton Hotels, Sheraton Hotels & Resorts, Westin Hotels & Resorts, and W HOTELS.
Hilton Worldwide has 11 brands that include Hilton Hotels & Resorts, Doubletree by Hilton, Embassy Suites by Hilton, Hampton Inn by Hilton, and Homewood Suites by Hilton.
InterContinental Hotel Group ( IHG ) has 13 brands that range from upscale ( InterContinentalHotel s&Resort s)to midscale( HolidayInn Express)to economy( Candlewood Suites).
Wyndham Worldwide operates over 7500 hotel locations under 20 different brand names including Days Inn, Super 8, Ramada, Wingate by Wyndham, TRYP by Wyndham SM, Hawthorn SM Suites by Wyndham, Howard Johnson Hotels of America, Microtel Inns & Suite, sand Travelodge hotels.
Some of the most popular hotel chains in the world are:
Marriott International– 4200 properties in79 countries
Hampton Inns & Suites –1500 locations worldwide
ChoiceHotels – 6000+ lodging options around the globe
Hyatt Hotels–700+facilities across 54 nations
Best Western– 4200 inns and hotels in 100 countries
Accor Hotls – 4000 inns and hotels across the globe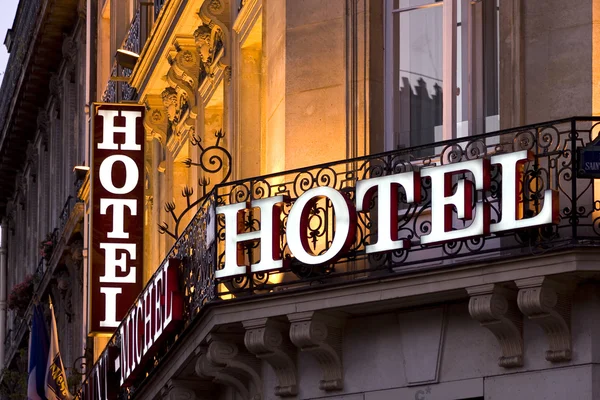 The Latest Hotel Marketing Trends
The hotel industry is constantly changing and evolving, and so are the marketing trends.
Here are some of the latest hotel marketing trends that you need to be aware of:
Personalization
In today's age of technology, customers expect a personalized experience when they interact with brands.
This is also true for the hotel industry – guests want to feel like they are being treated as individuals rather than just another number.
Hotels can personalize the guest experience by using data collected from past stays, social media interactions, and even online booking behavior to create targeted messages and offers.
By doing this, hotels can make each guest feel special and valued, which will keep them coming back for more.
Social Media Marketing
Social media is one of the most powerful tools in a marketer's toolkit – it allows you to reach out to potential guests where they already are spending time online.
Hotels should focus on creating engaging content that will resonate with their target audience on social media channels such as Facebook, Twitter, Instagram, Snapchat, etc."
Why Hotel Marketing is Important
If you own or manage a hotel, then you know how important marketing is.
It's the difference between having a full house and an empty one.
But what exactly is hotel marketing and why is it so important?
Hotel marketing is the process of promoting your hotel to potential guests.
This can be done through various means such as advertising, public relations, and online marketing.
The goal of hotel marketing is to increase awareness of your property and generate bookings.
There are many benefits to investing in hotel marketing:
-It helps you reach new markets and expand your customer base
-It allows you to better compete with other hotels in your area
-It helps improve occupancy rates
-It can boost revenue per guest by attracting higher-spending travelers
So as you can see, there are plenty of reasons why hotel marketing is important!
If you're not already doing it, now is the time to start.
3 Considerations for Creating a Hotel Marketing Strategy
There are many different aspects to consider when planning your hotel's marketing strategy.
1. First, you need to identify your target market—who are you trying to reach with your message?
Once you know who you're talking to, you can start thinking about what kind of messaging will resonate with them.
What are their needs and wants?
What will make them choose YOUR hotel over all the others out there?
2. It's also important to consider what channels will work best for reaching your target market—where do they spend their time online?
Do they read certain publications?
Are they active on social media?
Answering these questions will help you determine where to focus your efforts for maximum impact.
3. Finally, don't forget about measurement!
As with any business initiative, it's important to track progress so that you can see what's working (and adjust accordingly if something isn't).
Set some goals upfront—how many new bookings do want to generate each month/quarter/year?
How much revenue do want to bring in during that same timeframe?
By regularly evaluating performance against these benchmarks, you can fine-tune your approach as needed to continue achieving desired results.
11 Effective Hotel Marketing Strategies
In this blog post, we'll share the ten most effective digital marketing strategies that will help you boost the number of guests coming into your hotel.
Are you looking for ways to increase awareness of your hotel?
If so, then you need to start marketing your hotel effectively.
Digital marketing for hotels may be the answer.
Read on for some great hotel marketing strategies that will help you get more people through the door.
By using various online platforms and strategies, you can reach a larger audience and get more people interested in lodging in your hotel.
Digital marketing can be a great way to reach new guests and market your hotel to a wider audience.
Here are some digital marketing strategies that you can use to promote your hotel:
1. Create a Website For Your Hotel
There are many digital marketing strategies that a hotel can use to improve its online presence and attract more guests.
One of the most important is developing a strong website.
The website should be easy to navigate, and the content should be updated regularly.
Create a website for your hotel and make sure it is optimized for search engines.
This will help potential guests find your hotel when they are searching online.
2. Hotel Social Media Marketing
Another important digital marketing strategy is social media marketing.
Your hotel should create profiles on popular social media platforms such as Facebook, Twitter, and Instagram, and post engaging content regularly.
Your hotel can also run social media ads to reach a wider audience.
Social media marketing is a great way to get the word out about your hotel.
Most social networks offer free tools for business owners to promote their brands.
If you want to take things a step further, you can hire a social media marketing company to manage your accounts for you.
Use social media platforms, such as Facebook and Twitter, to create an online presence for your hotel and share content with potential guests.
Make sure to respond quickly to any queries or comments from guests on social media.
3. Hotel Content Marketing
Content marketing is a great way for hotels to attract potential guests.
By creating high-quality content, you're showing that you care about what you're talking about.
People trust companies who provide useful information over those that don't.
Hotel content marketing is a great way to connect with potential guests and promote your property.
By creating engaging and informative content, you can attract attention and build interest in your hotel.
Content marketing can be used to promote special offers, highlight amenities, and provide information about your hotel and its location.
By using content marketing, you can connect with potential guests and promote your hotel in a way that is both informative and engaging.
4. Targeted Online Advertising For hotels
Launch targeted online advertising campaigns on Facebook Ads, Google Ads, or other platforms) to reach potential guests who are searching for hotels in your area.
You can target ads by location, interests, or keywords related to travel/hotels.
Targeted online advertising can be a great way for hotels to reach their target market.
By targeting ads to specific demographics, interests, and even locations, hotels can ensure that their message is reaching the right people. Additionally, online advertising allows hotels to track results and adjust their campaigns accordingly, making it a highly effective marketing tool.
5. Hotel Email Marketing
Another great way to market a hotel online is through email marketing.
Your hotel can create a database of email subscribers and send them regular updates about promotions, special events, and new attractions.
Email marketing is still one of the best ways to reach customers.
Studies have shown that emails open twice as much as text messages and links.
Make sure to follow best practices to avoid spam filters.
6. PPC (Pay Per Click) Advertising
PPC is a type of advertising where businesses pay per click.
You can use platforms like Google Ads or Bing Ads to create ads that direct people to your site.
These ads show up on popular search terms and if someone clicks on your ad, they'll be directed to your page.
Pay-per-click (PPC) advertising can be a great way for hotels to reach their target audiences.
With PPC, hotels can create ads that target specific keywords and phrases that potential guests are searching for.
When someone clicks on one of these ads, the hotel pays a small fee.
PPC can be a great way to drive targeted traffic to a hotel's website and generate bookings.
7. Hotel SEO (Search Engine Optimization)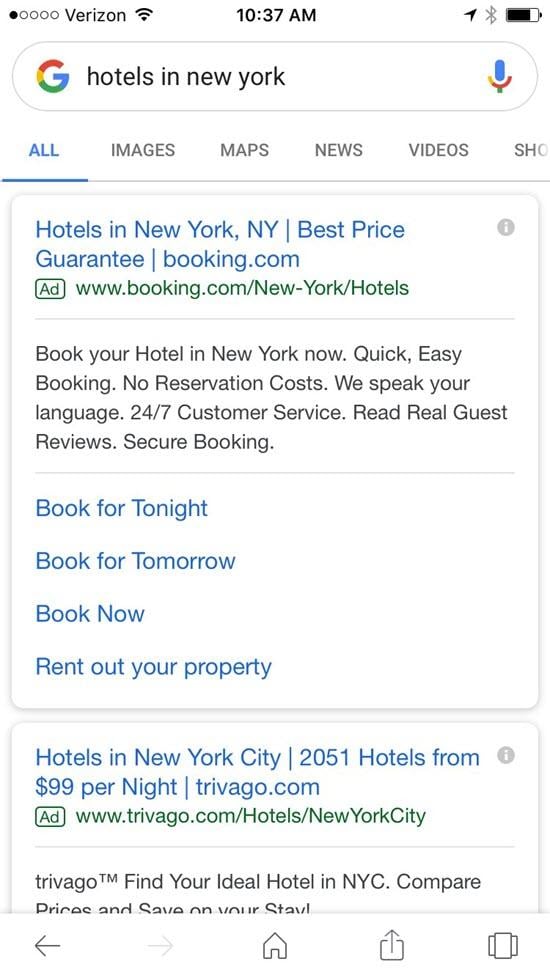 SEO is the practice of optimizing websites to make them appear higher on search engine results pages.
In order to do this, we need to ensure our website is optimized for keywords relevant to our business.
You should also have a good backlink profile and content strategy in place.
Hotel search engine optimization (SEO) is the process of optimizing a hotel's website to rank higher in search engine results pages (SERPs), and to drive more organic traffic to the site.
The goal of hotel SEO is to attract more potential guests to the hotel's website and to convert more of those visitors into paying guests.
There are a number of strategies and tactics that can be used to optimize a hotel website for search engines.
These include optimizing the website's content and structure, building backlinks to the site, and using local SEO tactics to rank for local searches.
By following best practices for hotel SEO, hotels can improve their visibility in search engine results pages, and ultimately drive more bookings and revenue.
8. Mobile Marketing
Mobile marketing is becoming increasingly important for hotels.
Many people now access the internet using mobile devices.
A study showed that people check their phones before going to sleep at night.
So, if you want to catch their attention, you need to make sure your website looks good on these smaller screens.
9. Hotel Blogging
Your hotel should also create a blog and post interesting content about the area, the hotel, and the local attractions.
Blogging is a great way to build authority and increase traffic to your website.
It's also a great way to share news and stay current with your industry.
10. Encourage Reviews for your hotel
Encourage guest reviews on popular travel websites such as TripAdvisor, Expedia, or Booking.com.
Having positive reviews from past guests can encourage future bookings from potential guests.
11. Collaborate with other local businesses
Collaborate with other businesses in the hospitality or tourism industry in order to promote each others' businesses – this could include tour operators, activity providers, etc.
Digital vs Traditional Marketing: Which is Better for Your Hotel?
As a hotel owner or manager, you're always looking for ways to market your property and attract more guests.
But with so many options available, it can be tough to decide which route to take.
Should you go digital or traditional?
Here's a look at the pros and cons of each approach:
Digital Marketing Pros:
1. You can reach a large audience with minimal effort – thanks to the internet, you can reach potential guests from all over the world with just a few clicks.
2. It's relatively inexpensive – compared to traditional marketing methods like print or TV advertising, digital marketing is very affordable.
3. You can track results – with digital marketing, it's easy to see how effective your campaigns are by tracking things like click-through rates and conversion rates.
This information can help you adjust your strategy as needed for maximum results.
Traditional Marketing Pros:
People still trust traditional advertising – even in today's digitized world, some people still prefer seeing ads in newspapers or hearing them on the radio over being bombarded with online ads (which they may perceive as intrusive).
So if reaching older generations is important to you, stick with tried-and-true methods like print and broadcast media.
There's no doubt that print and broadcast media are still the most effective way to reach older generations.
But if you're looking to connect with them on a more personal level, consider using social media as well.
Platforms like Facebook, Instagram, and Twitter allow you to share your message with a wider audience, and you can even target specific demographics with your ads.
Plus, older generations are increasingly using social media, so it's a great way to stay top of mind.
What Are The Best Hotel Marketing Channels?
There are a number of hotel marketing channels that can be used to reach potential guests.
The best channel for your hotel will depend on your specific target market and goals.
Here are a few of the most popular hotel marketing channels:
1. Online Travel Agencies (OTAs)
OTAs are one of the most popular ways for travelers to find and book hotels.
Many hotels rely heavily on OTAs for bookings, especially during busy periods.
Some OTAs even offer exclusive deals and discounts that you won't find anywhere else.
2. Hotel Websites
Your hotel website is another great way to reach potential guests.
Make sure your website is user-friendly and informative, with clear call-to-actions that encourage visitors to book a room or learn more about your property.
You can also use your website as a platform to showcase special offers and promotions or highlight any unique selling points that make your hotel stand out from the competition.
3. Social Media
Social media platforms like Facebook, Twitter, and Instagram are excellent ways to connect with potential guests who may not be familiar with your property yet." Use social media platforms"
4. TripAdvisor
TripAdvisor is one of the world's largest travel review sites, making it an essential tool for any hotel looking to improve its online visibility." If you want people"
5. Google My Business
Google My Business (GMB) is a free listing service provided by Google that allows businesses" show up in search results when people nearby are searching for related terms." Creating GMB listings "
6. Email Marketing
Email marketing can be an effective way" communicate special offers or promotions directly into someone's inbox." Sending targeted emails "
7. Direct Mail
Direct mail campaigns can still be an effective way" reach local travelers who may not regularly use online booking channels." Sending postcards "
8. Offline Advertising
Offline advertising options like print ads," billboards," or TV commercials can still be relevant depending on your target market ." If you have the budget,"
How to Create a Successful Hotel Marketing Campaign
Are you looking to create a successful hotel marketing campaign?
If so, there are a few things you should keep in mind.
1. First, you need to identify your target audience.
Who are you trying to reach with your campaign?
Once you know who your target audience is, you can tailor your message and approach accordingly.
2. It's also important to set realistic goals for your campaign.
What do you hope to achieve?
Make sure your goals are specific, measurable, attainable, relevant, and time-bound (SMART).
This will help ensure that your campaign stays on track and is successful.
3. Finally, make sure to track the results of your hotel marketing campaign so that you can learn what works and what doesn't work for future campaigns.
By tracking key metrics such as website traffic or sales conversions, you'll be able to optimize future campaigns for even better results.
Wrapping up: Hotel Marketing
Hotel marketing has come a long way in recent years.
With the advent of the internet, hoteliers have had to adapt their marketing strategies to keep up with the times.
Gone are the days when hotel marketing was all about print ads and word-of-mouth.
Today, hoteliers need to be savvy when it comes to online marketing.
Hoteliers need to understand how to reach their target market through various online channels.
They also need to understand how to track their results and measure their ROI.
With the right hotel marketing strategy, your property can stand out from the competition and attract more guests.
Digital marketing is a great way to reach more guests and improve the online presence of a hotel.
By using the right strategies, a hotel can attract more guests and boost its bottom line.
NEED HELP? Hire a Hotel Marketing Agency
There are many benefits to working with a hotel marketing agency.
Perhaps the most obvious benefit is that you can focus on running your hotel while the agency handles all of the marketing tasks.
This includes creating and executing a comprehensive marketing plan, managing your social media accounts, developing creative content, and more.
Another big benefit is that you have access to a team of experienced professionals who know how to get results.
A good hotel marketing agency will have a proven track record of helping hotels increase their occupancy rates and revenues.
They will also be up-to-date on the latest trends in digital marketing and hospitality so that they can help you stay ahead of the competition.
Working with an agency also allows you to tap into their network of contacts in the industry.
This can be extremely valuable when it comes to planning events, getting press coverage, or even just finding new suppliers for your hotel.
If you're looking for help with your hotel's marketing efforts, then consider working with a reputable agency like Wealth Ideas Agency.
We specialize in helping hotels maximize their potential by developing customized marketing plans that deliver results.
Increase Bookings In Your Hotel With Our Hotel Marketing Services
We can certainly assist you if you're looking for help marketing your hotel.
Our team has a wealth of experience in the hospitality industry, and we know how to get the most out of your marketing budget.
We can develop a comprehensive marketing plan tailored to your specific needs, and we'll work tirelessly to ensure that your hotel reaches its target audience.