Wealth Ideas Internet Marketing Agency offers email marketing management and newsletter services to businesses of all sizes.
Reach Your Target Audience Directly With the Right Content
Email marketing has become one of the most powerful tools for businesses to reach their target audience and build relationships with customers. It's an effective way to stay in touch with existing clients, acquire new ones, and increase sales. That's why Wealth Ideas Internet Marketing Agency offers email marketing management and newsletter services to businesses of all sizes.
Wealth Ideas provides a comprehensive suite of services that will help you maximize your email campaigns' effectiveness while saving time on managing them yourself. Our team is experienced in creating compelling emails that engage customers while also driving leads through targeted content tailored specifically for each customer segment or list segmentation type (demographics, geography etc). We are equipped with advanced analytics tools which allow us to track response rates from our campaigns, so we can make sure they are as successful as possible!
We offer a wide range of features such as automated newsletters; custom-designed templates; A/B testing capabilities; integration with other platforms like Salesforce or HubSpot CRM systems; detailed reporting & analysis – plus much more! With our expertise in digital strategy combined with creative design skills – your business will be able to send out high quality emails quickly & efficiently without any hassle at all!
Our goal is always to ensure maximum return on investment by helping you get the most out of every campaign by optimizing it according to best practices within the industry standards – ensuring higher open rates & click-through numbers than ever before! Whether it's setting up drip campaigns or designing HTML newsletters – we have got everything covered when it comes to delivering top notch results via email communication channels!
Professional Email Marketing Campaign Management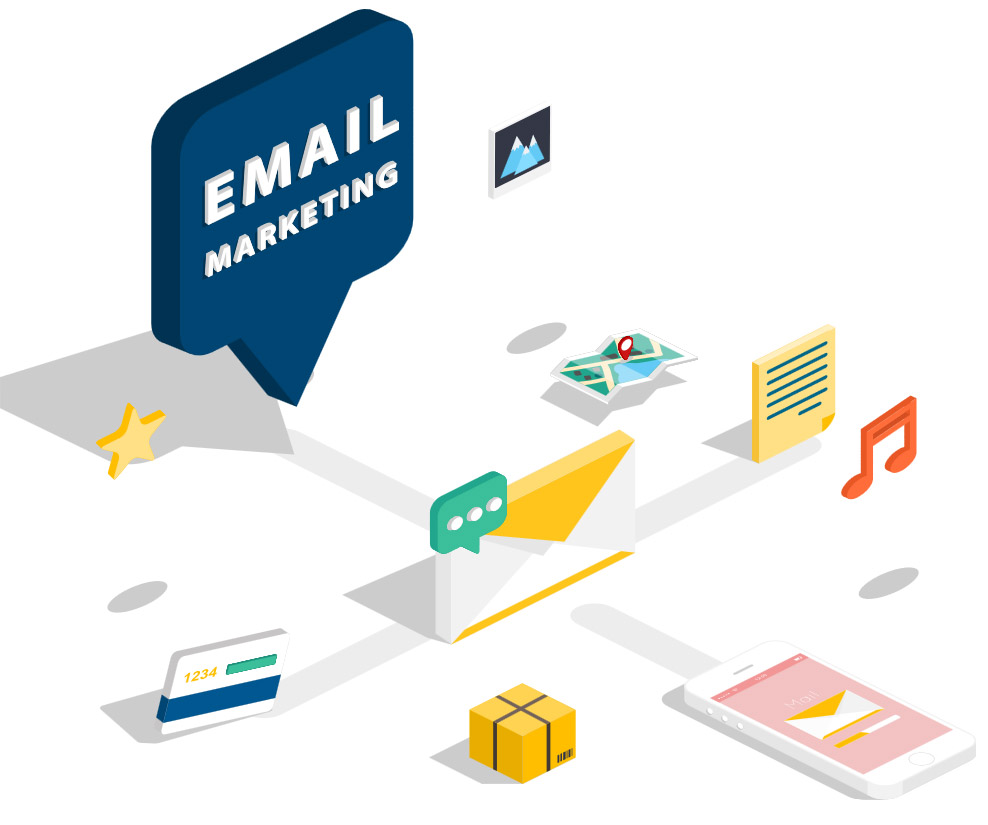 We take care of the day-to-day campaign management and improvement of your email marketing campaigns, leaving you free to concentrate on running and expanding your business. 
Our dedicated adult email marketers take responsibility for your marketing campaign and experience to get the most from your marketing budget
Email Marketing Campaign Services
Brand Communication Solutions That Secure More Customers
Why Choose Wealth Ideas as Your Email Marketing Agency
We Drive Your Business Success With Our Innovative Digital Marketing Solutions.
At Wealth Ideas, we take our time to study our clients, their industry, and competitors. We do this because we want our Email marketing company to provide relevant and industry-tailored solutions that will bring you the best possible benefits. Whether you want to grow your customer base or achieve 5-star online reviews, we are here to help.
At Wealth Ideas Agency, we strongly believe … no actually we know — that working with us can shape the future of your business for the better.
Here are our 4 reasons why ….
Our Results Turn To Testimonials That Speak For Us
The guys who run Wealth Ideas Agency are gurus when it comes to marketing on the web. That's why we trust them with our work.
Helped me get my business up and running with some great marketing tools. Definitely will be keeping this great company in mind for future boost.
Our Goal Completions from organic searches increased by 250%, Impressions 285% and we saw an incredible 478% increase in clicks with their guidance. Would highly recommend. They took the time to really understand our audience and ensure we were meeting and exceeding our goals.
These guys are by far the best marketing guys I have worked with and know, they do everything they say...no BS.
4x ROAS from a $10K/month ad spend. Melissa had been through five different agencies before coming to us and was highly skeptical that we could generate results. Using our unique process we were able to generate 4x ROAS within four months.
The whole team is very creative and energetic. They prove that only experts can take care of your business to the next level.
Chris and his team have done a great job in helping us meet our SEO and website optimization goals. They communicate clearly and frequently. We appreciate their knowledge and expertise!
My fear in writing this review is that my competition might find out about Wealth Ideas Agency! Chris has been maximizing the SEO and Google Ads account spend for my companies website for the last 4 years. His knowledge and diligence have paid off for our company handsomely.
With our email marketing service, there is not a lot you need to think about.
Our services include everything you need to run a fully optimized campaign. 
There is only 1 quick step you need to follow.
1. Fill out the short form below.
And we'll be in touch with you.