Content Distribution & Syndication Service
Wealth Ideas content syndication agency is the easiest way to get your business in front of the audience you've always dreamed of. We'll syndicate and distribute your content to 300+ news outlets across the U.S.
Content distribution and syndication are two of the most effective ways to get your content seen by a wide audience. Content distribution is the process of sharing content on various platforms, such as social media, websites, and other online channels. Syndication is when you share your content with third-party websites in exchange for a link back to your original source material.
At Wealth Ideas Marketing, we provide comprehensive Content Distribution & Syndication services that can help you reach more people than ever before with your message or product offerings. Our team has extensive experience in creating high-quality digital assets that will engage users across multiple channels and drive conversions from those who see them.
Our services include:
-Creating optimized versions of existing pieces for different platforms (e.g., Twitter vs Facebook)
-Optimizing titles/descriptions/tags for maximum visibility on search engines
-Distributing new pieces through targeted campaigns aimed at reaching specific audiences
-Syndicating posts across partner networks (such as Outbrain or Taboola)

We understand how important it is to have an effective strategy when distributing content online; our experts will work closely with you to ensure that all materials created are tailored specifically towards achieving success in terms of increased engagement rates, website traffic or sales leads generation, etc. We also guarantee 100% satisfaction – if any aspect does not meet expectations then we'll be happy to make changes until it does!
We Offer Professional Content Syndication Services
At Wealth Ideas Marketing Company, we provide Professional Content Syndication Services to help businesses reach their target audiences. Content syndication is the process of distributing content to multiple websites, blogs, and other online platforms. By using our services, businesses can reach a wider audience, increase brand visibility, and drive more traffic to their website.

Our Professional Content Syndication Services include creating, optimizing, and distributing content to the most relevant and popular websites. We also help businesses track the performance of their content, so they can make informed decisions about their content strategy. Additionally, our team of experts will help businesses develop a content syndication strategy that is tailored to their specific goals.

At Wealth Ideas Marketing Company, we understand the importance of content syndication and are committed to helping businesses maximize their reach and visibility. With our Professional Content Syndication Services, businesses can get the most out of their content and reach their target audiences. Contact us today to learn more about how we can help you achieve your content marketing goals.
Getting your content in front of your desired audience is not an easy task.
If you want to get your content published, then you'll have to out-pitch hundreds or even thousands of business owners in your same predicament… And even then, there's no guarantee that your content will get picked up.
If there was a way we could guarantee that your content will get published on major news media sites across the US – would you be interested?
How we help:
✔️  To write compelling content to maximize your click-through rates
✔️  To create effective and targeted content distribution to boost sales conversion
✔️  To analyze the performance of the content constantly, tweaks to maximize results
✔️  To continuously optimize and review  content performance to make sure your contents continue to work for you
Let Us Be Your Content Syndication Agency
Our Content Syndication service gets your content in front of the audience you've always wanted with thousands of new readers every day.
Simply submit the URL to your new or existing blog content and we will get it published on over 300+ major news media sites across the US.
This results in over 300+ backlinks from high-authority sites such as ABC, NBC, FOX & more.
Benefits Of Working With An Experienced Content Syndication Agency
Working with an experienced content syndication agency can be a great way to get your content in front of a larger audience. Content syndication is a process of distributing content to multiple websites, blogs, and other online platforms. By working with an experienced content syndication agency, you can benefit from their expertise and resources to help you reach a wider audience.

One of the main benefits of working with an experienced content syndication agency is their ability to provide you with a larger network of websites and blogs to syndicate your content to. This means that your content will be seen by more people, and you will be able to reach a larger audience. Additionally, the agency can help you optimize your content for search engine optimization (SEO) purposes. This will help you increase your visibility in search engine results, which can lead to more traffic to your website.

Finally, an experienced content syndication agency can help you create a content strategy that is tailored to your needs.
The Benefits Of Our Content Syndication Service
There are many benefits of syndicating your content with us, including:
Reach a wider audience: When you syndicate your content, you're effectively increasing the reach of your message. This can help you attract new readers and followers who may not have otherwise found your site.
Drive traffic back to your website: Every time your content is republished on another site, there's a link back to original source. This can help increase traffic to your website as people click through to read more of what you have to say.
Boost search engine rankings: Inbound links are one of the key factors that search engines use when determining rankings. So the more places that link back to your website, the higher your site will rank in search results.
Enhance credibility and authority: When other websites publish your content, it helps build credibility and authority for both you and your business. As people see your content being shared by reputable sources, they'll be more likely to trust you.
Increase social shares: Social media plays an important role in today's digital landscape. And when users share links to y our articles on social media, it helps increase visibility.
Get feedback and ideas for new content: One great thing about having y our articles published on other sites is that it opens up the door for feedback from new readers.
Build relationships with other bloggers: If you want to build relationships with other bloggers in your industry, content syndication can help.
Grow email subscribers list: By placing opt-in forms at the end of each article that gets published elsewhere, you can grow your email subscribers list quickly.
Aside from getting over 300+ backlinks to your content from major news outlets, you can use your newly published content as social proof!
You'll be featured on major news media sites across the US, and you can use this social proof to let your audience know that you've been featured.
Content Syndication Services
Achieve Sustainable Growth With a Strategic Content Marketing Online Strategy
How Our Content Syndication Service Works
Submit The URL To Your Blog Content
Purchase Content Syndication and submit the URL to your new or existing content.
Content Distribution and Syndication
We will syndicate and publish your content on over 300+ High Authority Sites across the U.S.
Get Your Finished Order Report
We'll give you a detailed order report of all 300+ published URLs and High Authority Sites DA 10-90+.
Why Choose Wealth Ideas as Your Content Syndication & Distribution Agency
We Drive Your Business Success With Our Innovative Digital Marketing Solutions.
At Wealth Ideas, we take our time to study our clients, their industry, and competitors. We do this because we want our content syndication company to provide relevant and industry-tailored solutions that will bring you the best possible benefits. Whether you want to grow your customer base or achieve 5-star online reviews, we are here to help.
At Wealth Ideas Agency, we strongly believe … no actually we know — that working with us can shape the future of your business for the better.
Here are our 8 reasons why ….
Our Results Turn To Testimonials That Speak For Us
The guys who run Wealth Ideas Agency are gurus when it comes to marketing on the web. That's why we trust them with our work.
Helped me get my business up and running with some great marketing tools. Definitely will be keeping this great company in mind for future boost.
Our Goal Completions from organic searches increased by 250%, Impressions 285% and we saw an incredible 478% increase in clicks with their guidance. Would highly recommend. They took the time to really understand our audience and ensure we were meeting and exceeding our goals.
These guys are by far the best marketing guys I have worked with and know, they do everything they say...no BS.
4x ROAS from a $10K/month ad spend. Melissa had been through five different agencies before coming to us and was highly skeptical that we could generate results. Using our unique process we were able to generate 4x ROAS within four months.
The whole team is very creative and energetic. They prove that only experts can take care of your business to the next level.
Chris and his team have done a great job in helping us meet our SEO and website optimization goals. They communicate clearly and frequently. We appreciate their knowledge and expertise!
My fear in writing this review is that my competition might find out about Wealth Ideas Agency! Chris has been maximizing the SEO and Google Ads account spend for my companies website for the last 4 years. His knowledge and diligence have paid off for our company handsomely.
With our content syndication service, there is not a lot you need to think about.
Our services include everything you need to run a fully optimized content syndication campaign. 
There is only 1 quick step you need to follow.
1. Fill out the short form below.
And we'll be in touch with you.
Content Marketing Blog Post
Content syndication is the process of making your content available to other websites and publications. This can be done through RSS feeds, social media, or other means. Syndicating your content can help you reach a wider audience and promote your brand.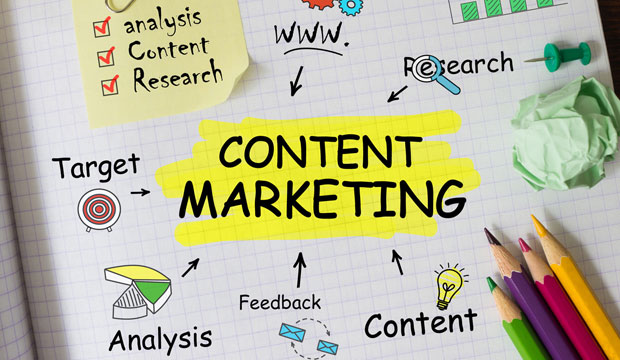 What is content marketing? Content marketing is a strategic marketing approach focused on creating and distributing valuable, relevant, and consistent content to attract and retain a clearly-defined audience — and, ultimately, to drive profitable customer action.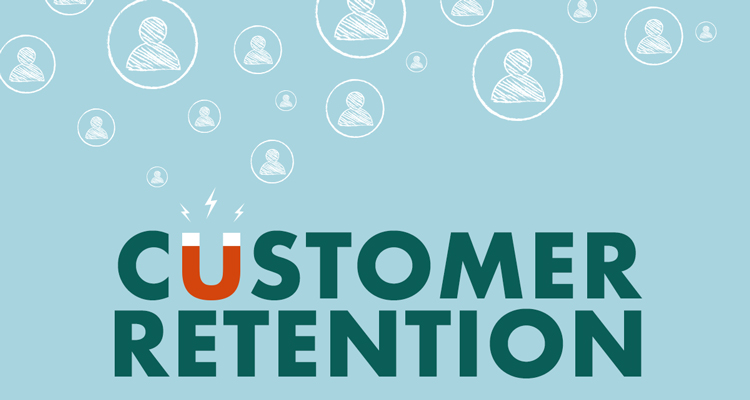 Retaining customers is an essential part of any business's success. It is important to build relationships with customers and keep them coming back for more. Here are some tips to help ensure customer loyalty.
Content Syndication Frequently Asked Questions
Some Frequently Asked Questions We Get
A Content Syndication strategy is when a number of third-party websites (such as media outlets) republish a copy of your published content on their website with the original source being credited with a link or a canonical tag.
Our Content Syndication Service is designed to promote informational content such as blog posts and article pages. This can be content on your own website. You can also use this service to boost links that you have pointing to your site from guest post placements, making it a great 2nd tier link-building method.
Please note that our content syndication services are not for promoting your home page, landing pages, or product/service pages.
No. We republish your original written content exactly as it is although images may not be included due to copyright issues. Formatting might be slightly different but that won't affect the SEO value.